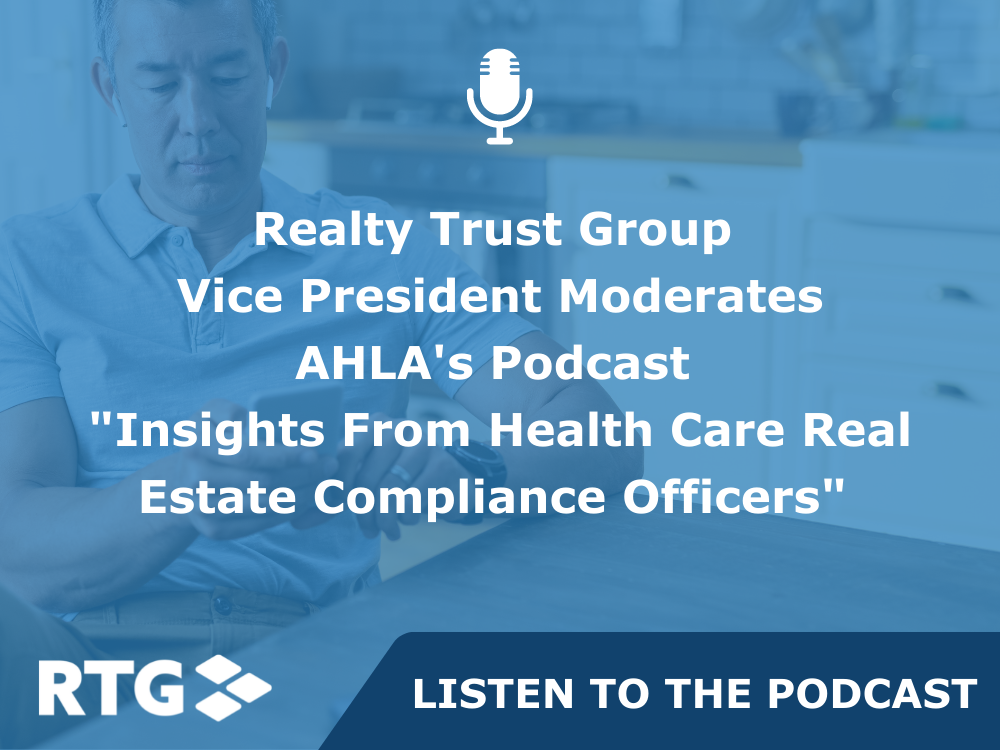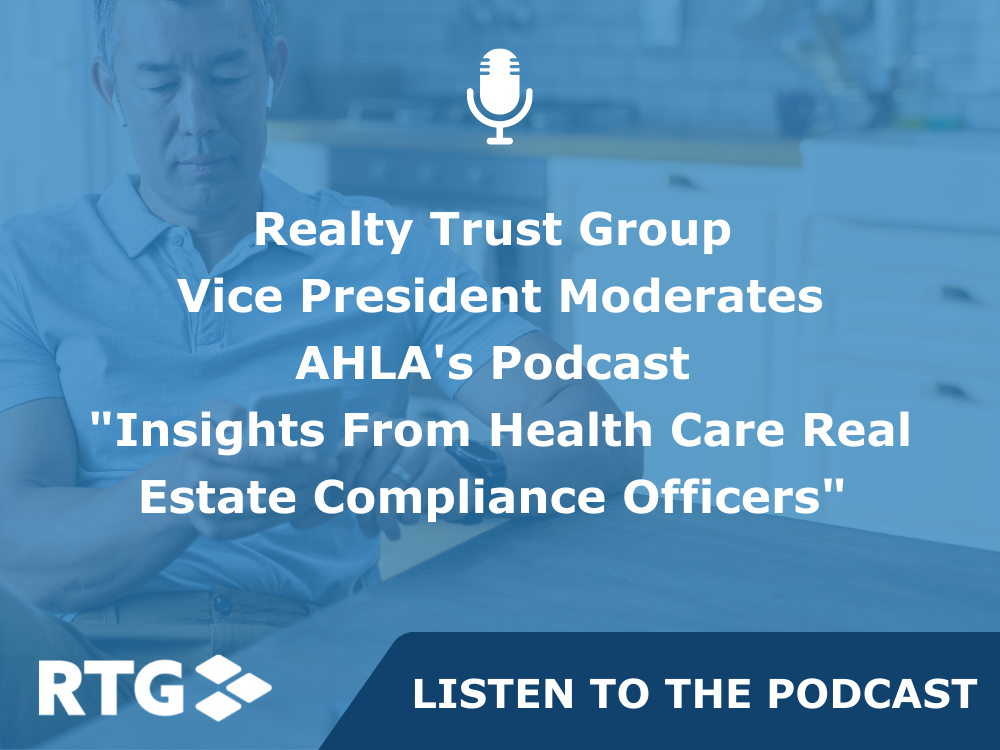 Realty Trust Group's (RTG) Vice President, Goran Musinovic, recently moderated an episode on AHLA's Speaking of Health Law Podcast. In this episode, some of the healthcare industry's most knowledgeable compliance officers offer insight into their health system's real estate compliance and integrity programs. Listeners will hear from two different compliance officers as they offer insight into creating and implementing effective real estate compliance programs. Panelists discuss the following:
How the real estate function is staffed and which functions are outsourced;

Navigating the communication challenges in a geographically dispersed team;

Strategic goals and objectives and how compliance relates to the real estate function;

The importance of creating standardized policies and procedures for real estate arrangements with referral sources;

Interactions with other departments and fostering a culture of collaboration and communication;

Resources to ensure compliance when entering and administering real estate arrangements with referral sources;

Challenges associated with the real estate function and how to measure success.
The panelists for this episode of AHLA's Speaking of Health Law Podcast moderated by RTG's Goran Musinovic are:
Dawn Geisert

– Chief Integrity & Compliance Officer at Trinity Health 

Raul Ordonez

– Vice President & Chief Compliance Officer at Jackson Health System
AHLA's Speaking of Health Law podcast offers thoughtful analysis and insightful commentary on the legal and policy issues affecting the American healthcare system. RTG has contributed to a three-part series on healthcare real estate. If you missed the first two episodes, you can check them out online:
Don't miss out on any upcoming announcements or news. Subscribe to the RTG blog.