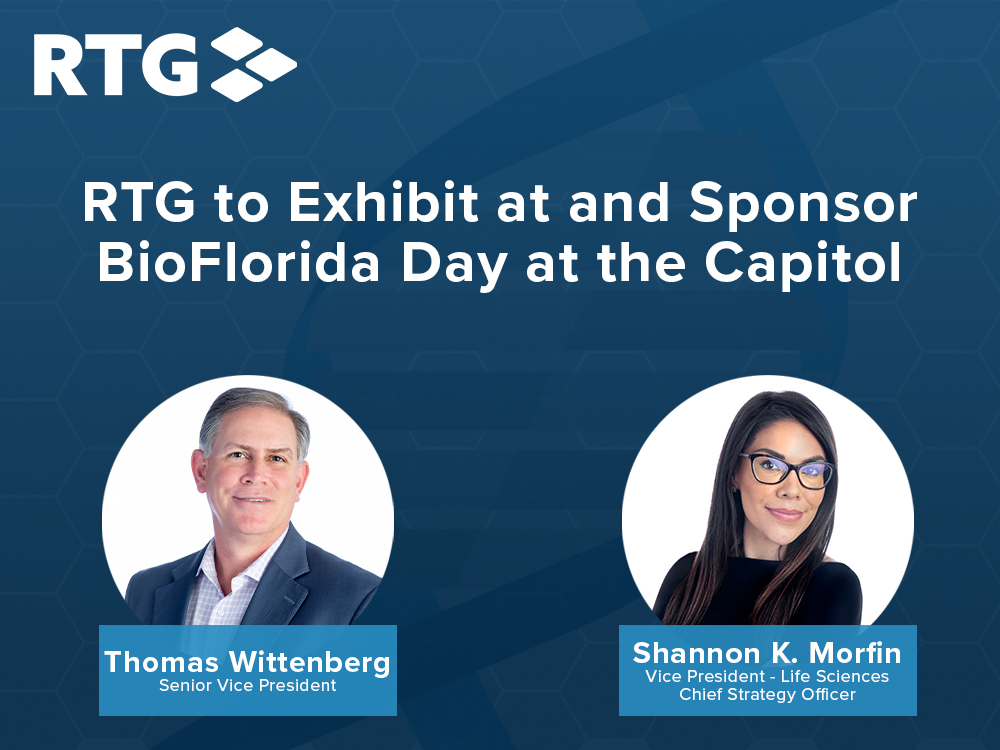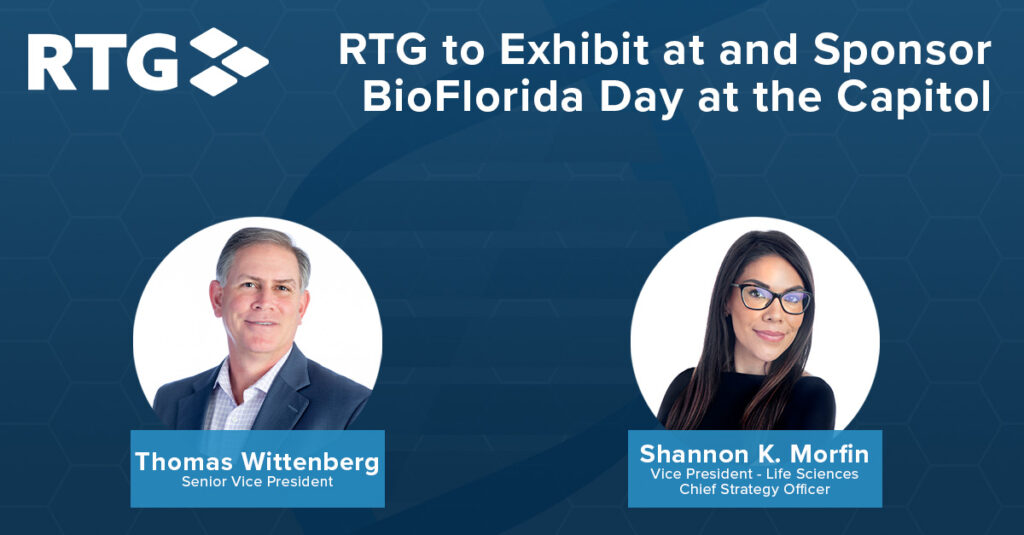 Realty Trust Group (RTG) will exhibit at and sponsor BioFlorida Day at the Capitol, March 13-14, 2023, in Tallahassee, Florida. The members-only event brings together healthcare professionals in support of funding and policies that are essential to the growth of biopharma, medtech, digital health, and health systems.
RTG Senior Vice President Thomas Wittenberg and Vice President and Life Science Chief Strategy Officer Shannon Morfin will attend to network with attendees about the latest news and insights related to the life sciences industry.
Since 1998, RTG has worked closely with healthcare leadership teams to help our clients navigate the rapidly changing healthcare industry. Whether planning your next growth strategy or seeking to reduce operational costs, RTG understands healthcare real estate and its unique challenges.
Learn more about how RTG partners with life science organizations to create tailored real estate solutions that follow their strategies and product lifecycle.