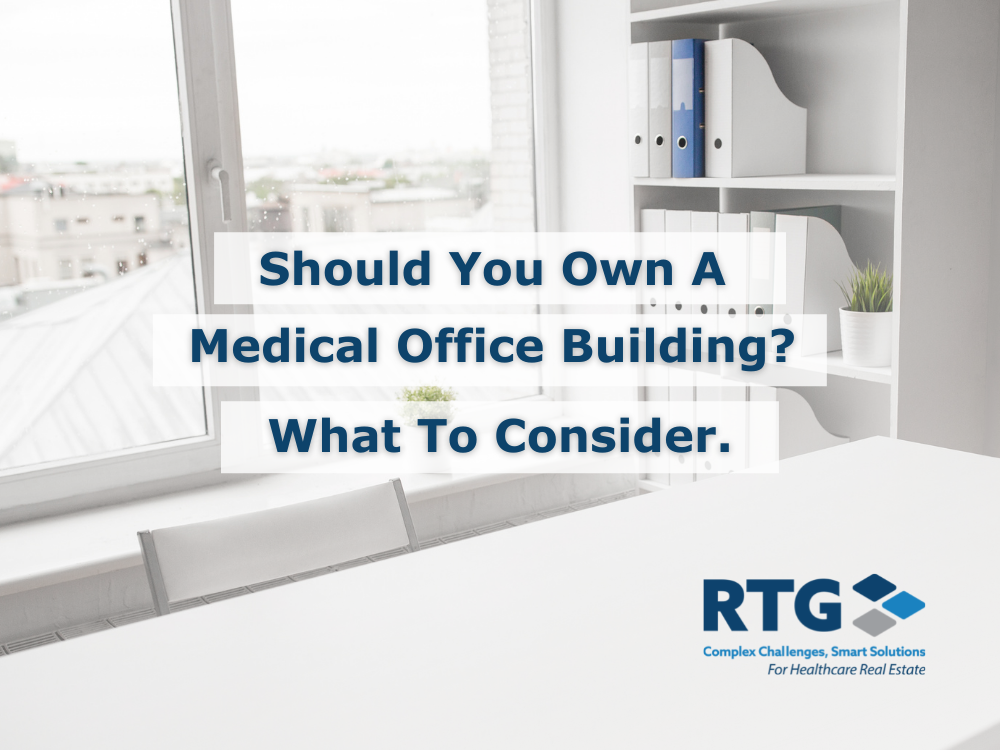 As a result of increased demand for outpatient services and strong historical performance, the Medical Office Building (MOB) asset is increasingly piquing the interest of real estate investors. As the Baby Boomer generation continues to age, seeking out more frequent and specialized medical care, demand for MOB will only strengthen. However, healthcare real estate has many nuances that investors must take the time to understand in order to maximize these investments. RTG Principal and VP, Charlie Dickhaus, worked with Ben Reinberg, CEO of Alliance Consolidated Group of Companies, LLC, during a recent transaction and collaborated with the company on an article discussing considerations for investment into MOBs.
MOBs are facilities designed for medical professionals to consult with patients and accommodate other related healthcare practices. They can include ambulatory surgery centers, physician offices, and screening centers to name a few. MOBs are built with the patient experience in mind and have noteworthy design features in areas such as parking and drop off as well as interior procedure and patient waiting rooms. Build out for a MOB can be costly encouraging medical tenants to sign longer leases to avoid high relocation and buildout costs. High, long-term occupancy rates is just one of the factors contributing to growing investor demand.
To learn more about why investors and private equity companies are becoming more heavily involved in the healthcare space and considerations for owning versus leasing, read Should You Own A Medical Office Building? What To Consider.