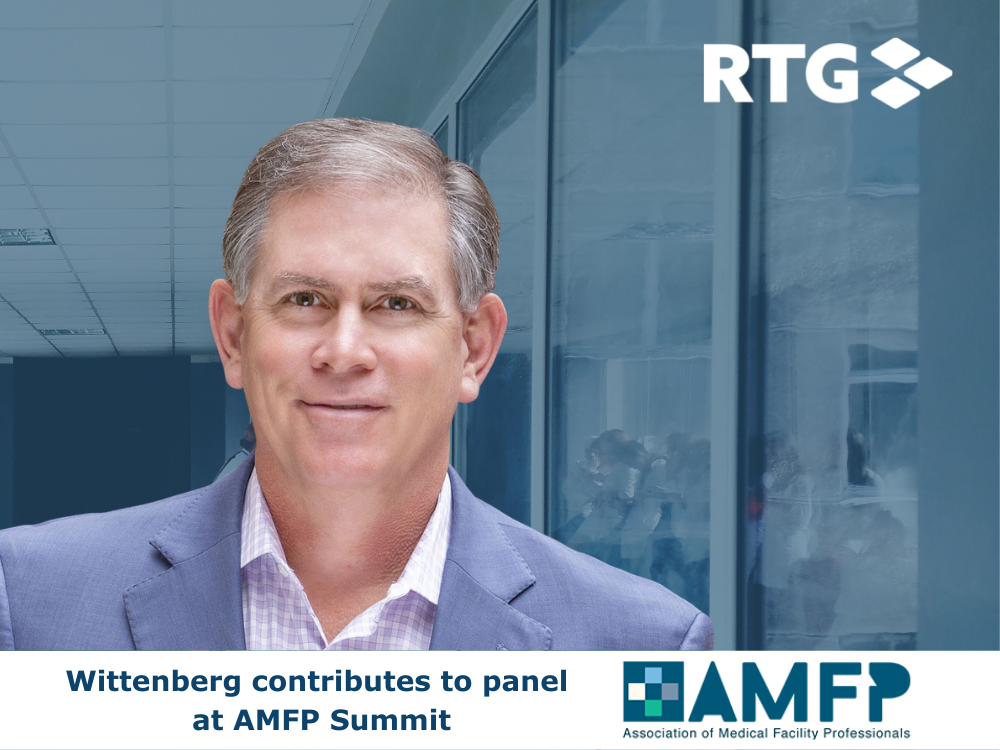 The Association for Medical Facility Professionals ("AMFP") recently held a one-day educational and networking summit in Tampa, Florida. Topics of discussion addressed the overarching theme of questioning what is next for healthcare facilities in these unsettled times. Thomas Wittenberg, Vice President with Realty Trust Group ("RTG"), was a panelist on the final session of the morning titled "The Future of Healthcare Real Estate". Wittenberg, along with fellow panelists, Anthony Frogameni, Director of Development for Optimal Outcomes and Mervyn Alphonso, Executive Vice President, Anchor Health Properties, offered insights into current trends driving healthcare real estate and the strengthening role of real estate in the future of healthcare. 
More specifically, Wittenberg discussed the importance of hospitals and health systems to gain a comprehensive view of their real estate portfolios in order to use it as an impetus for strategic initiatives. To learn more about takeaways from this session, visit the events highlights page.
RTG delivers innovative solutions allowing healthcare leaders to save money, manage risks, and enhance delivery of care. If you are ready to position your real estate as a catalyst for growth, we are ready to help! Visit our website to learn more about RTG's full platform of advisory, development, transactions, operations, and compliance services.