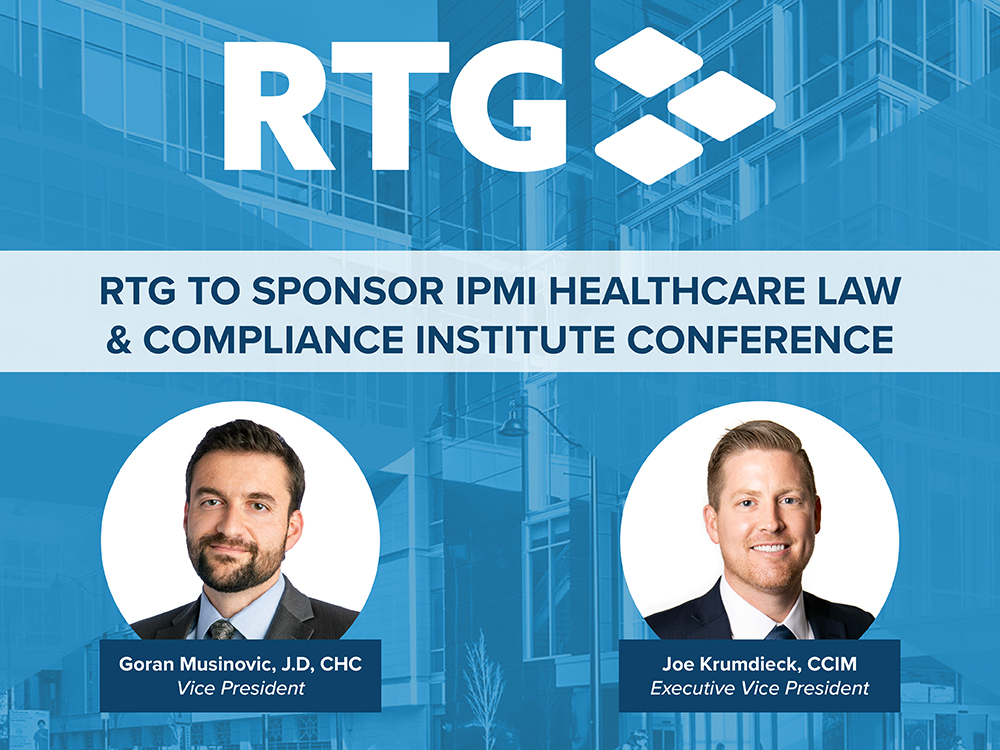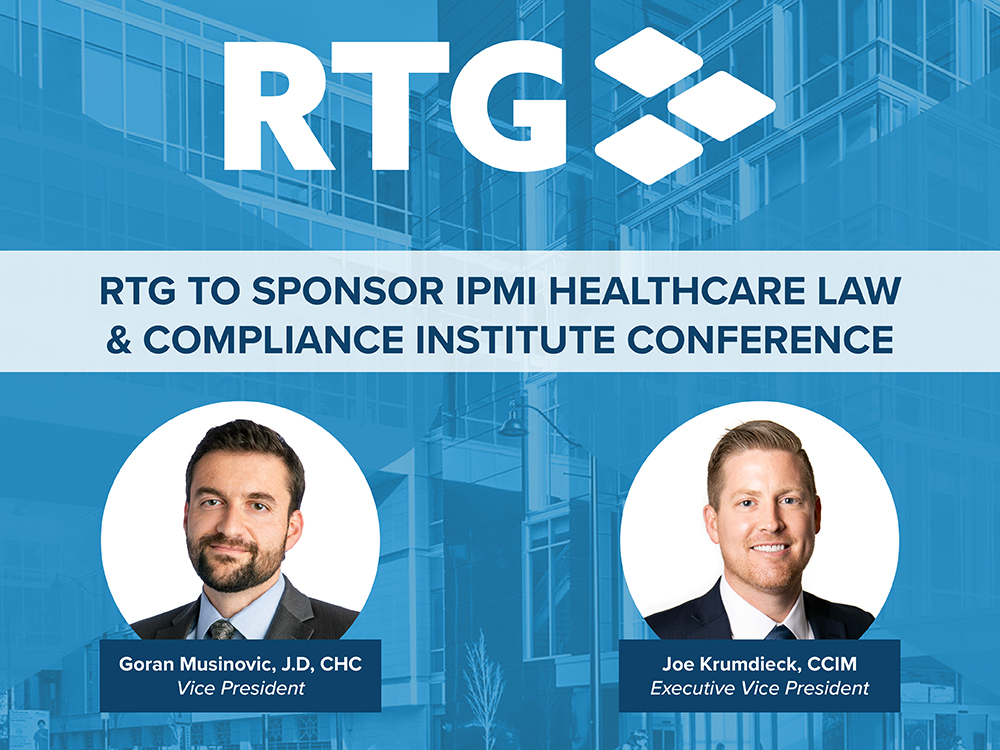 Realty Trust Group (RTG) is excited to sponsor and attend the International Performance Management Institute's Healthcare Law & Compliance Institute conference in Los Angeles, California, September 10th through 12th. The Institute offers healthcare legal leaders a unique environment to gather and share best practices.
RTG Executive Vice President Joe Krumdieck, and Vice President and General Counsel Goran Musinovic, will attend to meet with attendees to discuss the latest trends in healthcare law and compliance.
Since 1998, RTG has worked closely with healthcare leadership teams to help our clients navigate the rapidly changing healthcare industry. Whether planning their next growth strategy, managing compliance risks, or seeking to reduce operational costs, RTG understands healthcare real estate and its unique challenges.
Learn more about how RTG leverages its extensive healthcare industry experience to help providers navigate the complex challenges of healthcare real estate compliance.