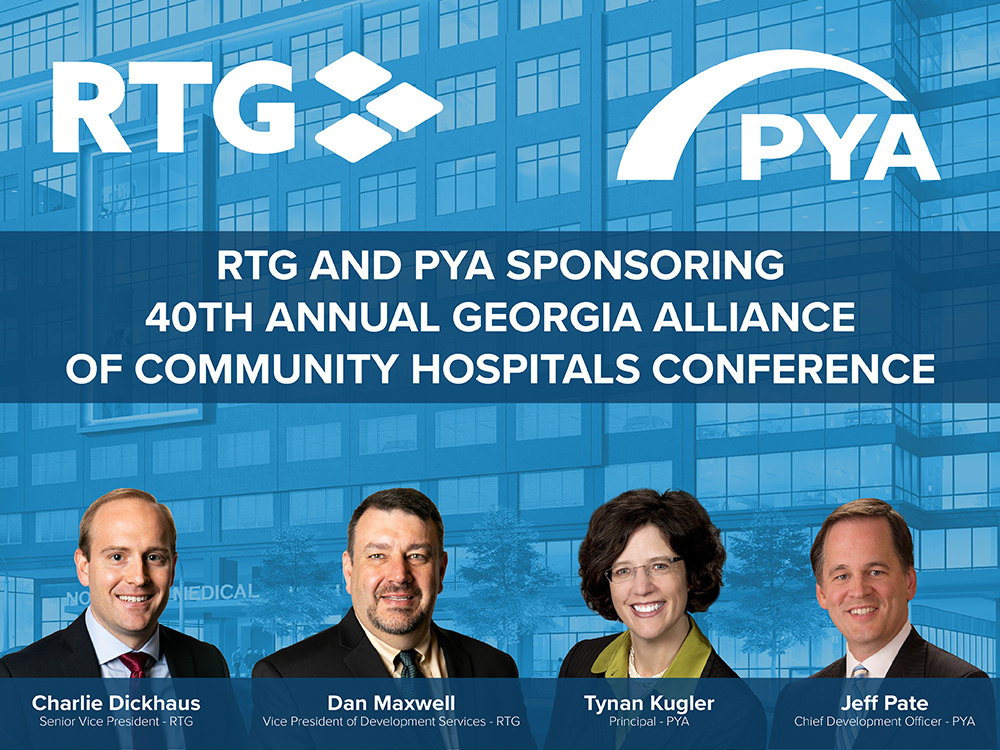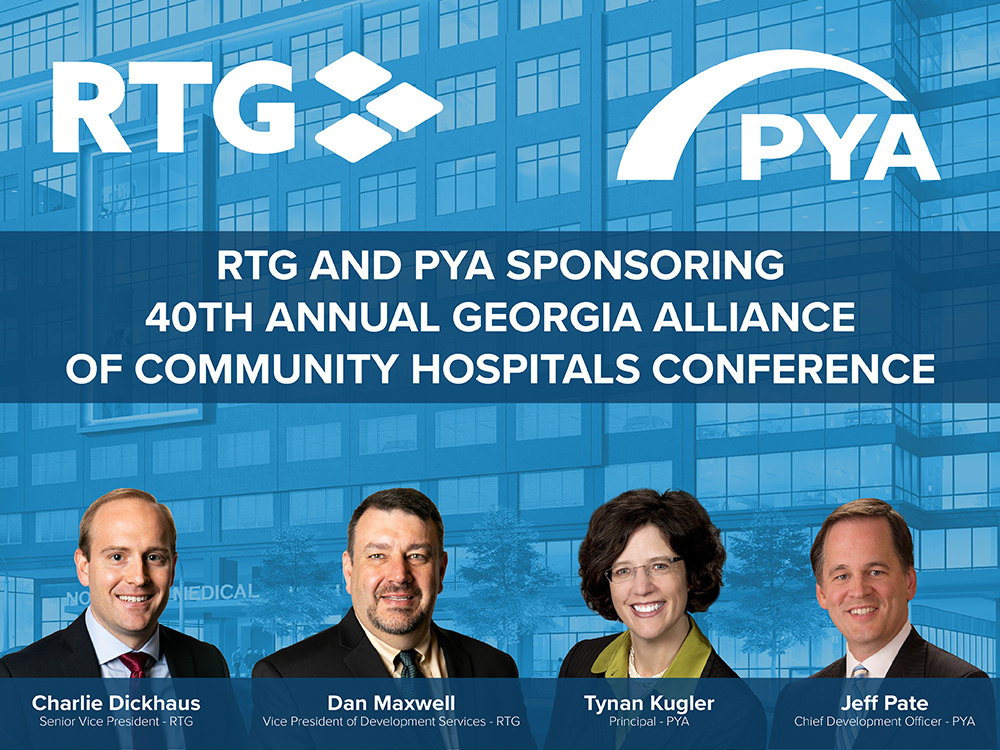 Realty Trust Group (RTG) and PYA, two leading healthcare consulting firms, are pleased to announce their continued collaboration in 2023, providing comprehensive healthcare compliance solutions nationwide to health systems and hospitals. Both organizations are excited to participate in the 40th Annual Georgia Alliance of Community Hospitals Conference, which is scheduled to take place from October 11th to 13th in Greensboro, Georgia.
Each year, the Georgia Alliance of Community Hospitals brings together its membership, comprised of not-for-profit and community hospitals from across the state, to collaboratively address the diverse range of issues that impact their collective ability to provide high-quality care to patients and the community.
RTG's Senior Vice President, Charlie Dickhaus, and Vice President of Development Services, Dan Maxwell, will be available during the conference to meet with attendees to provide insights into RTG's comprehensive suite of healthcare real estate services. They will be joined by Chief Development Officer, Jeff Pate, and Principal, Tynan Kugler, both from PYA.
RTG and PYA offer a wide range of real estate services designed to bolster health systems and hospital operations where they need it most. Leveraging their extensive collective healthcare experience, they collaborate with hospitals, health systems, and life science organizations to enhance operational efficiencies, streamline processes, and identify opportunities for cost savings. From transaction evaluations to the development and implementation of compliance policies and programs, both organizations provide comprehensive support to clients navigating the intricacies of the healthcare industry.
To gain a deeper understanding of the extensive services offered by RTG and PYA to health systems and hospitals across the United States, we invite you to download our latest brochure. We look forward to the opportunity to serve your healthcare industry needs in 2023 and beyond.