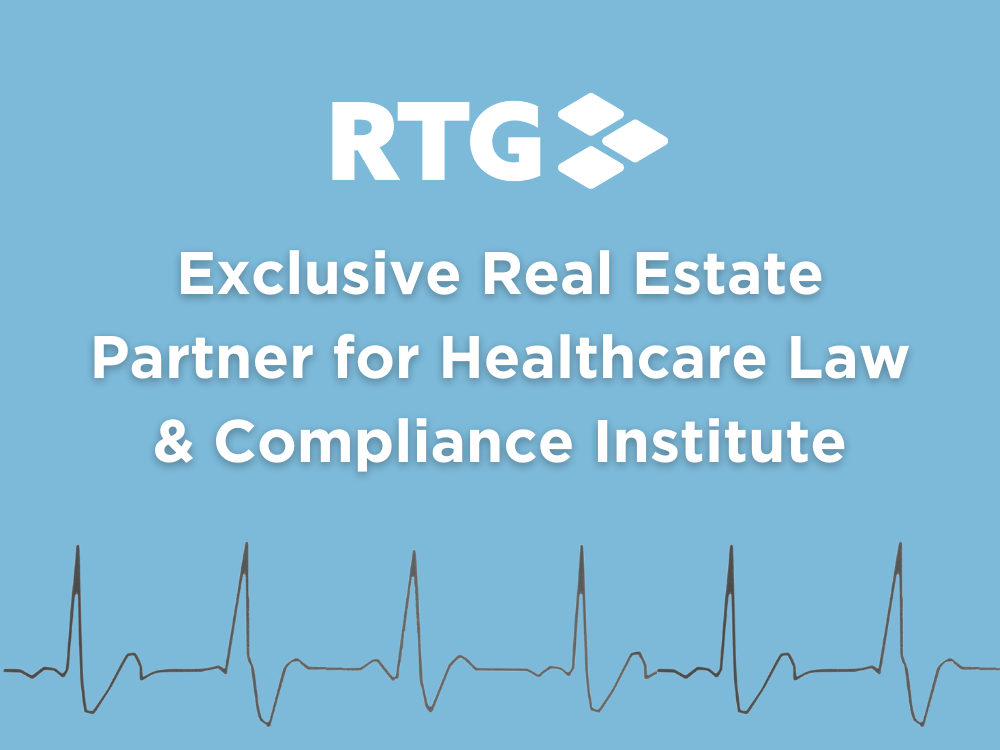 Huntington Beach, CA – Realty Trust Group ("RTG) is the exclusive real estate partner for International Performance Management Institute's Healthcare Law & Compliance Institute to be held October 3rd through 5th in Huntington Beach, California.
As we forge through year two of the pandemic and embark on a new year, hospital and health system General Counsel and Chief Legal Officers are continuing to guide, advise and navigate their organizations through ongoing change and uncertainty like never before. Institute attendees will hear from industry experts on a variety of panel discussions, attend Think Tank Sessions, review case studies, hold one-on-one business meetings, and share creative best practices to approach the challenges ahead. Programming is developed by executives for executives to provide insights that attendees can take back and directly implement in their organizations to ensure organizational sustainability and future growth.
Goran Musinovic and Forrest Gardner will be attending the institute on behalf of RTG and meeting individually with a number of health systems in attendance. To learn more about this event or register to attend, visit their website.