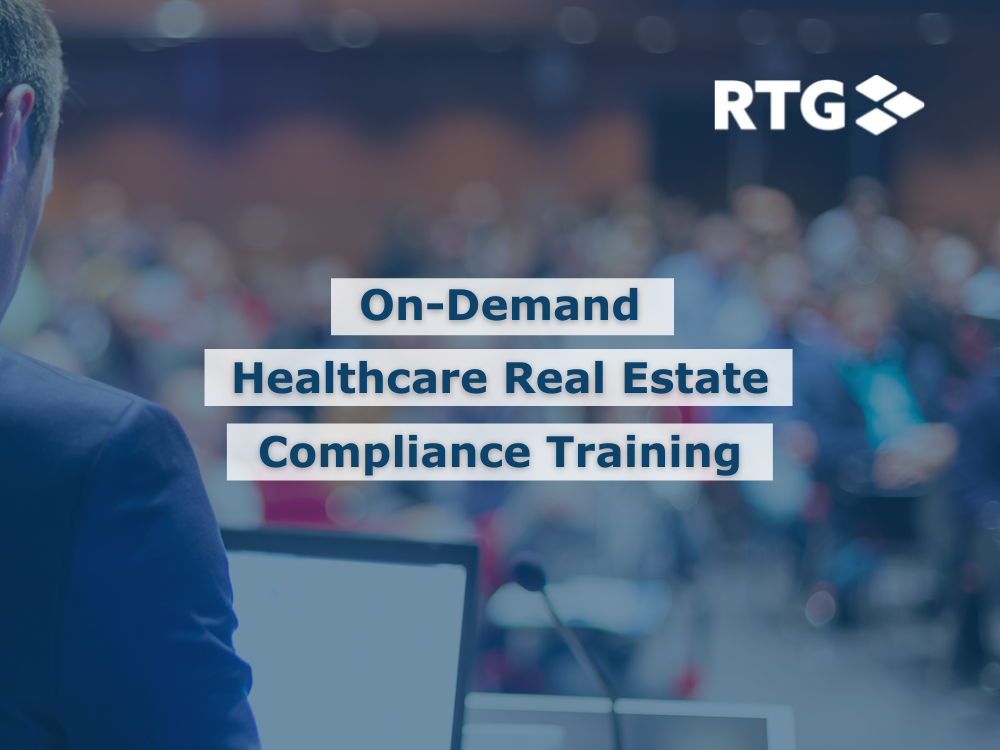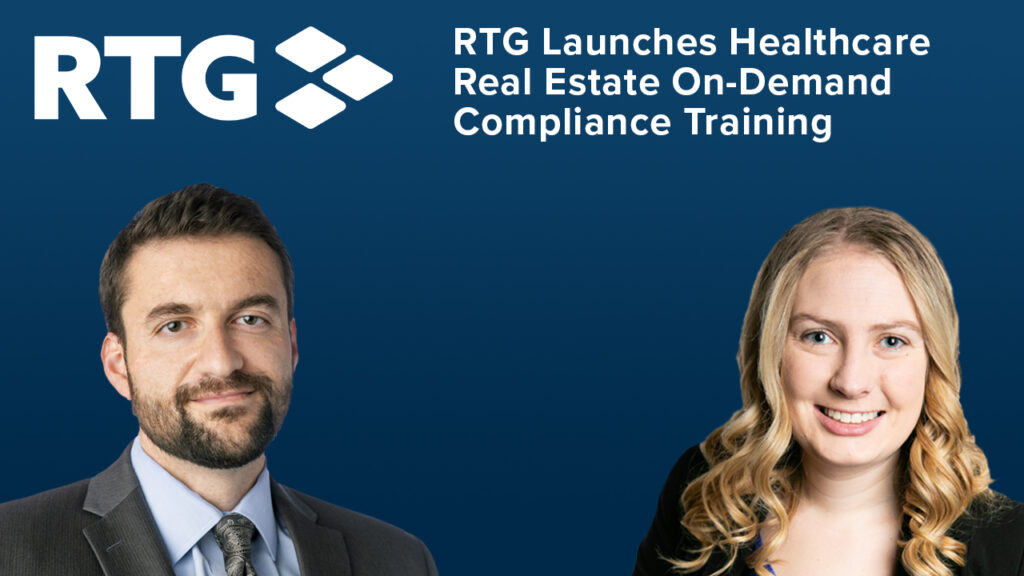 Healthcare real estate compliance, advisory, development, and management firm Realty Trust Group (RTG) announced the launch of a Healthcare Real Estate Compliance Training Seminar. The program is designed to educate healthcare providers' real estate personnel on the relevant laws and regulations, common compliance pitfalls, and best practice recommendations to help them do their work in a compliant manner.
On average, the Department of Justice obtains annual recoveries in excess of $2 billion in settlements and judgments from civil cases involving fraud and false claims against the government. A significant portion of those recoveries involves the health care industry, and the majority of those claims arise from whistleblower lawsuits under the provisions of the False Claims Act. According to a recent study of settlement data published by CMS and the OIG, the cost of settlement of a potential violation involving a real estate arrangement is 66 percent higher than the average settlement that does not involve a real estate arrangement.
The Patient Protection and Affordable Care Act requires all Medicare and Medicaid providers to have compliance programs. 
RTG's Real Estate Compliance Training is led by Goran Musinovic, J.D. Vice President with RTG, and Samantha Hicks, MBA, Associate with RTG.  "Compliance training is an essential element of an effective compliance program," says Musinovic. "Healthcare real estate is both unique and complex with violations exposing health systems to significant violations. We are excited to expand our existing broad spectrum of healthcare real estate compliance services designed to shelter clients from regulatory infractions to include this robust training platform."
The Real Estate Compliance Training Seminar, approximately 2.5 hours in length, covers the following topics:
Applicable Healthcare Real Estate Laws

Healthcare Real Estate Case Studies

Real Estate Fair Market Value Best Practices

Commercial Reasonableness Best Practices

Transactional Compliance Pitfalls

Operational Compliance Pitfalls

Best Practice Recommendations

Elements of an Effective Real Estate Compliance Program

The on-demand training is available for $400 and upon completion of the course, attendees will receive a certificate of completion. Learn more about RTG's Real Estate Compliance Training Seminar here, or purchase here. 
Creating and implementing an effective healthcare compliance program is vital for health systems and providers to ensure compliance with the Stark Law, Anti-Kickback Statute, The False Claims Act, and their state law equivalents. Failing to implement effective compliance programs can expose healthcare providers to significant regulatory risks, fines, reputational harm, and more.
About Realty Trust Group
Realty Trust Group, LLC ("RTG") is a real estate advisory and services firm offering a full spectrum of real estate services including compliance, operations, advisory, development, and transactions.
Since 1998, RTG has helped hospitals, physician groups, and property owners navigate the rapidly changing industry with growth strategies that gain market leadership as well as enhance patient and physician experiences for better delivery of care. Our philosophy is to provide innovative solutions to the complex and challenging issues found in today's healthcare real estate market. These solutions include strategic campus and facility planning, portfolio optimization, portfolio monetization, project development, leasing, acquisition and disposition services, portfolio management, regulatory compliance and many other ideas and services. For more information about RTG and our innovative healthcare real estate services, visit  www.realtytrustgroup.com, Facebook, LinkedIn, or call 865-521-0630.