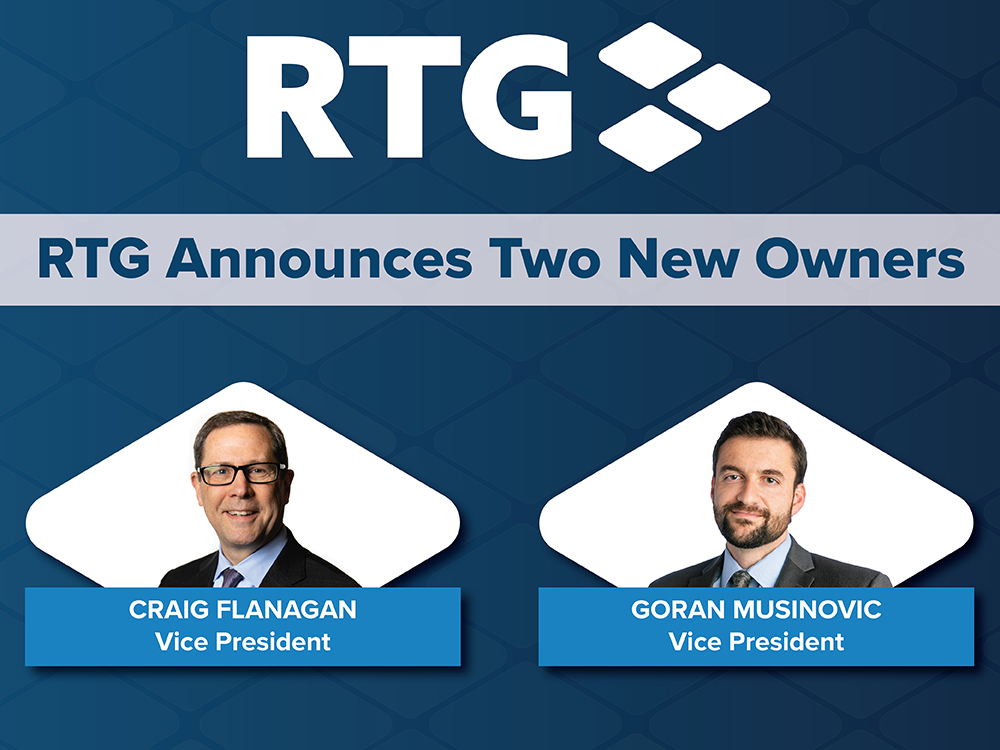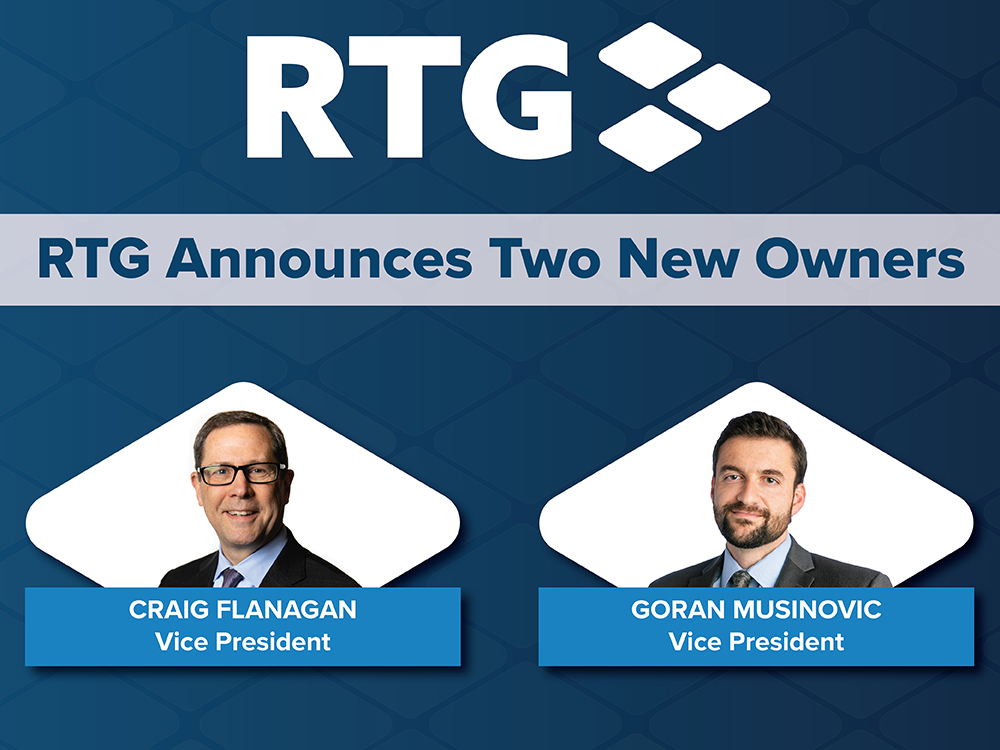 Realty Trust Group's (RTG) people set us apart from other companies. We combine vast knowledge, experience, and integrity and remain unwavering in our commitment to our core values. As we embark on a new year, join us in welcoming two new members—both of whom consistently exemplify our values—to our ownership group: Craig Flanagan and Goran Musinovic.
CRAIG FLANAGAN, VICE PRESIDENT, joined RTG in 2012 and played an instrumental role in establishing the RTG Atlanta office. During this time, he led multiple strategic and project development initiatives, including the successful delivery and sale of Northside's 169,000-square-foot Midtown facility. In 2021, Craig relocated to Houston, Texas, to help RTG open the Texas office and now leads a team of professionals focused on growing our advisory services with health systems and life science companies. A 30-year veteran of the real estate industry, Craig also holds real estate licenses and supports our transaction assignments across Texas, Oklahoma, Louisiana, Georgia, Maine, and Massachusetts (Vermont and New Hampshire pending).
GORAN MUSINOVIC, VICE PRESIDENT, joined RTG in 2016 as a senior associate in the Knoxville office focused on supporting RTG corporate operations and risk management. Goran quickly grew to lead RTG's Compliance service line, where he heads a team of professionals helping create, improve, and implement effective real estate compliance programs and provide fair market value and commercial reasonableness opinions on healthcare real estate transactions. Goran also serves as RTG's General Counsel, overseeing the firm's risk management program and supporting RTG's at-risk development projects. Goran has also been a leader in supporting RTG's efforts around content creation and polishing our brand across the industry with webinars, speaking engagements, and published material.
Thank you, Craig and Goran, for your incredible contributions!