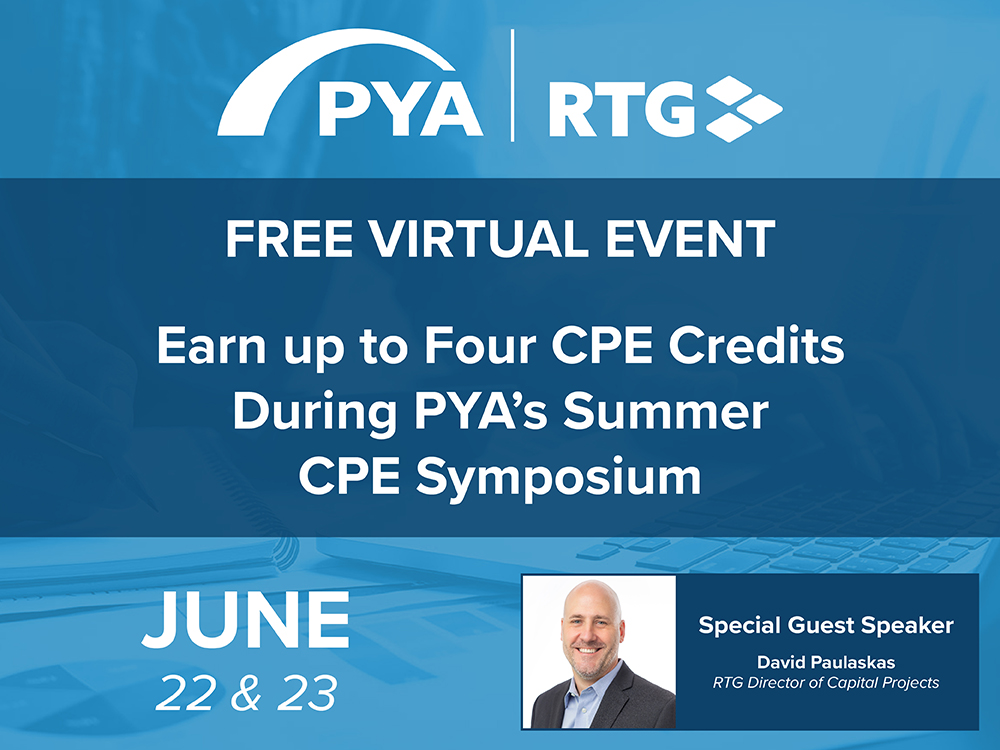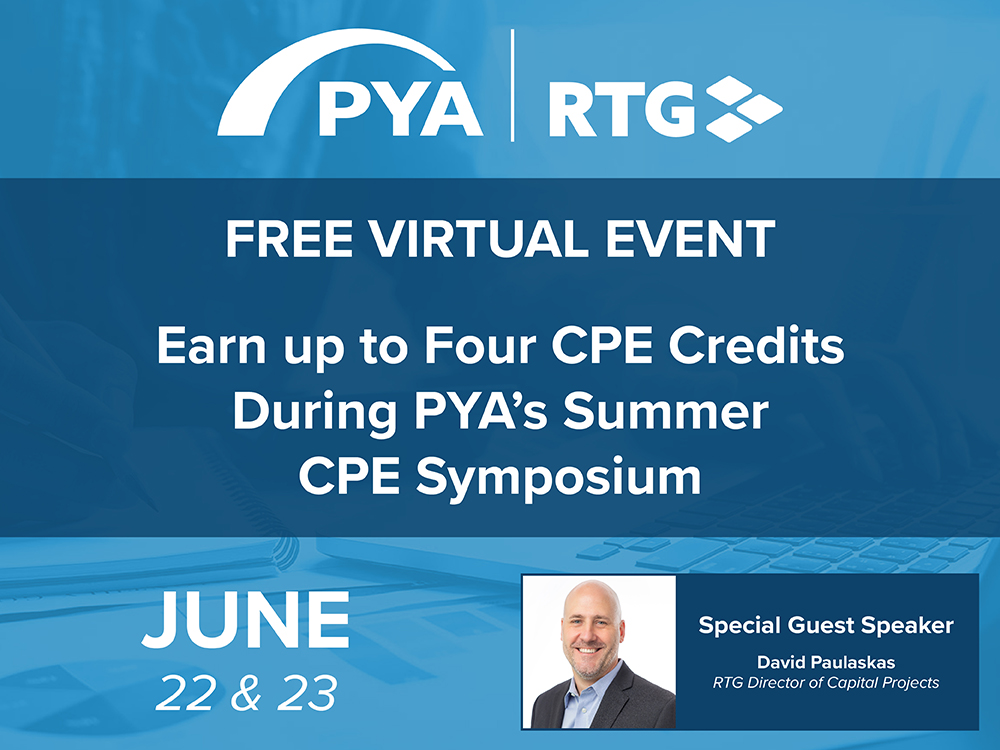 KNOXVILLE, TN – Realty Trust Group (RTG) is excited to announce its participation in the upcoming PYA Summer CPE Symposium, scheduled for June 22 and 23, 2023. This symposium aims to provide comprehensive and timely insights into various healthcare financial and compliance topics that are currently trending in the industry.
As part of the symposium, RTG's Director of Capital Projects, David Paulaskas, will deliver a presentation titled "The Financial Effects of Healthcare's Physical Environment." During this webinar, attendees will gain valuable insights into the planning, design, and construction strategies that can be employed within the healthcare environment, and how these strategies impact day-to-day operations.
This session will cover:
Patient, Visitor, & Team Safety
Improving Patient Satisfaction Scores
Patient & Staff Retention
Operational Efficiencies
By addressing these critical aspects, he will provide attendees with practical strategies to help healthcare systems, hospitals, and physician groups effectively navigate the challenges posed by reductions in reimbursements and increased operating costs, while simultaneously enhancing the quality of care and optimizing their business models.
RTG is honored to contribute to the PYA Summer CPE Symposium and looks forward to engaging with fellow healthcare professionals to drive meaningful discussions and promote excellence in the industry.
Register today to reserve your spot!