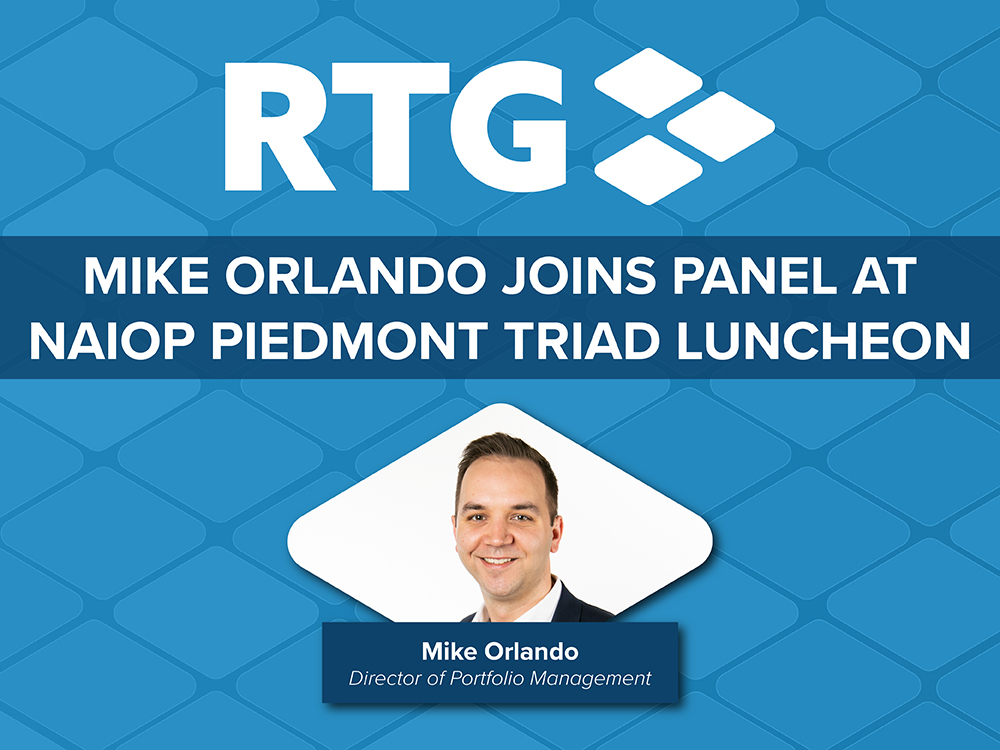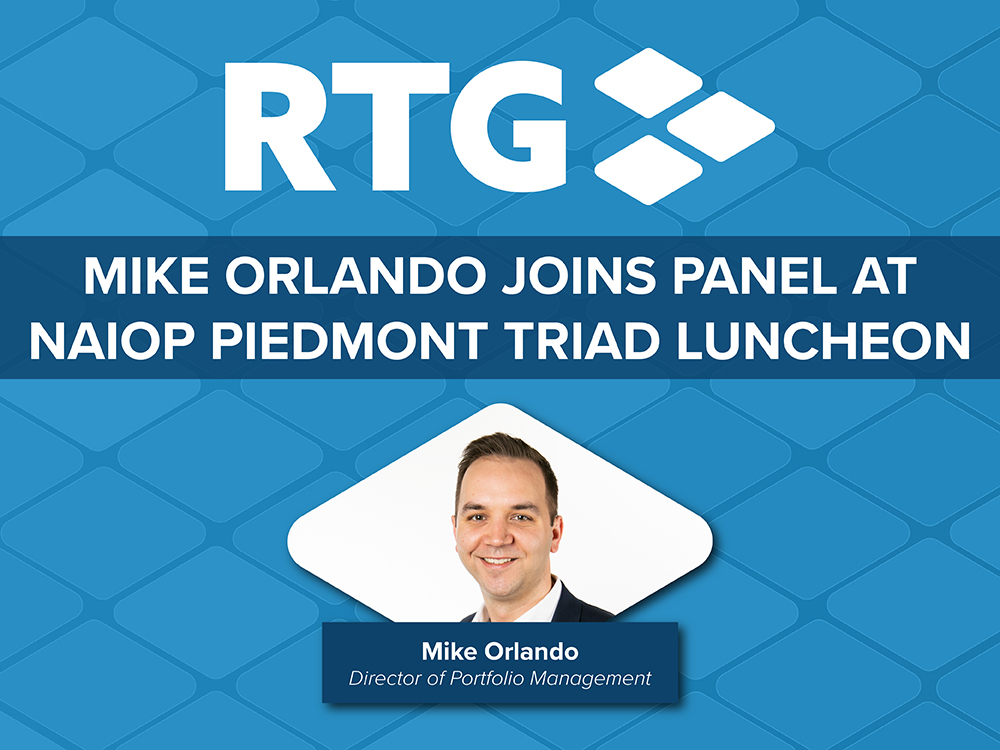 Mike Orlando, Director of Portfolio Management at Realty Trust Group (RTG), is scheduled to be a panelist at the Annual NAIOP Piedmont Triad Commercial Real Estate Luncheon. The event is set to take place on August 23, 2023, from 11:30 a.m. to 1:00 p.m. in Greensboro, North Carolina.
The upcoming event will center around the theme "Commercial Real Estate in the Triad: Where Are We Now and What's Next?" Panelists will be on hand to discuss various commercial real estate sectors including industrial, office, medical, multi-family and the market's development pipeline.
Other panelists include:
Marvin Price – Executive Vice President, Economic Development, Greensboro Chamber of Commerce
Tammy Dixon – Commercial Real Estate Broker, NAI Piedmont Triad
Jason Ofsanko – Managing Director, Cushman & Wakefield
Since 1998, RTG has worked closely with healthcare leadership teams to help our clients navigate the rapidly changing healthcare industry. Whether planning your next growth strategy or seeking to reduce operational costs, RTG understands healthcare real estate and its unique challenges.
To learn more about RTG's broad spectrum of healthcare real estate services, please contact Mike Orlando.