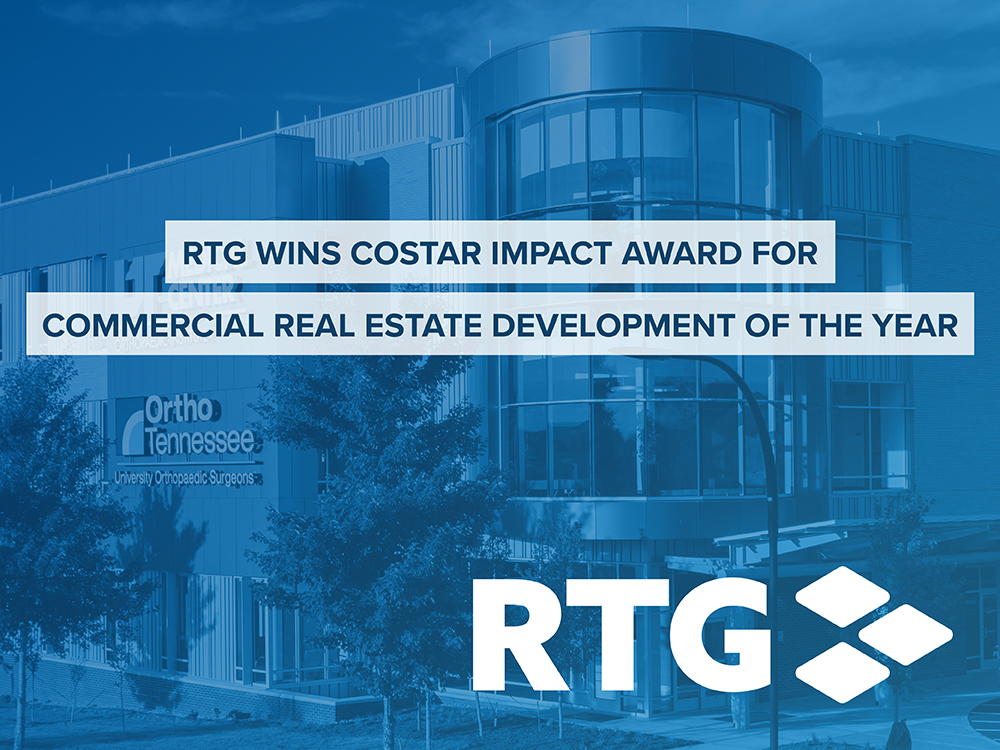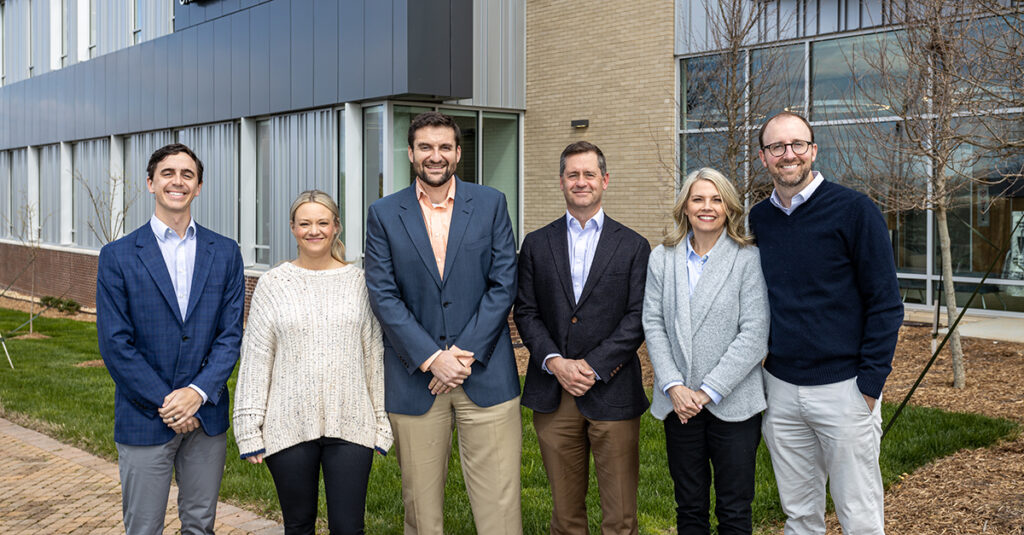 KNOXVILLE, TN –Realty Trust Group (RTG), a nationally recognized healthcare real estate company, is thrilled to announce that it has won the CoStar Impact Award in the "Commercial Real Estate Development of the Year" category for a 91,000-square-foot Orthopaedic Institute in Knoxville, TN.
The CoStar Impact Awards recognize commercial real estate developers who bring leadership, innovation, and professionalism to notable transactions and projects completed in 2022. RTG developed the Orthopaedic Institute in partnership with The University of Tennessee (UT) Medical Center, OrthoTennessee, and UT Research Park at Cherokee Farm. The institute features an ambulatory surgery center, operating rooms, advanced imaging, and clinical, research, and administrative areas.
"What an exciting distinction for our team," said RTG President Chad Simpson. "RTG was one of only five winners in our category and market, so we're incredibly proud to receive the CoStar Impact Award for this healthcare real estate development."
Award winners were chosen by a panel of judges from across the commercial real estate industry. Other categories include "Lease of the Year," "Multifamily Development of the Year," "Redevelopment of the Year," and "Sale/Acquisition of the Year."
Fourteen orthopaedic surgeons from OrthoTennessee practice at the institute, representing an ongoing partnership to meet the evolving medical needs of the East Tennessee community.
To learn more about our healthcare real estate development services and how we can guide your development project to successful completion, contact RTG Vice President of Development Services Dan Maxwell or Director of Capital Projects Mark Miller.
RTG routinely ranks among Modern Healthcare's Top Development Companies and has been ranked as one of the nation's top developers in outpatient healthcare real estate in the Revista / HREI Outpatient Healthcare Real Estate Development Report. RTG's team comprises more than 130 healthcare real estate experts with backgrounds spanning healthcare strategy and operations, accounting, finance, brokerage, development, construction, property management, and compliance.
About Realty Trust Group
Realty Trust Group, LLC (RTG) is a nationally recognized real estate advisory and services firm serving the healthcare and life science industry since 1998. With objective, accountable, and trusted expertise, RTG provides innovative healthcare real estate solutions through a full platform of advisory, development, transactions, operations, and regulatory compliance services.
RTG acts as an extension of healthcare leadership teams, working to leverage real estate as a strategic asset to support broader organizational objectives. In a rapidly changing healthcare industry, RTG provides real estate strategies that gain market share, enhance patient experience, and increase speed to market. These solutions include strategic planning, portfolio optimization, capital strategies, facility feasibility and development, transaction support, portfolio management, regulatory compliance, and other tailored client solutions.
For more information about RTG, visit www.realtytrustgroup.com, Facebook, and LinkedIn, or call 865-521-0630.