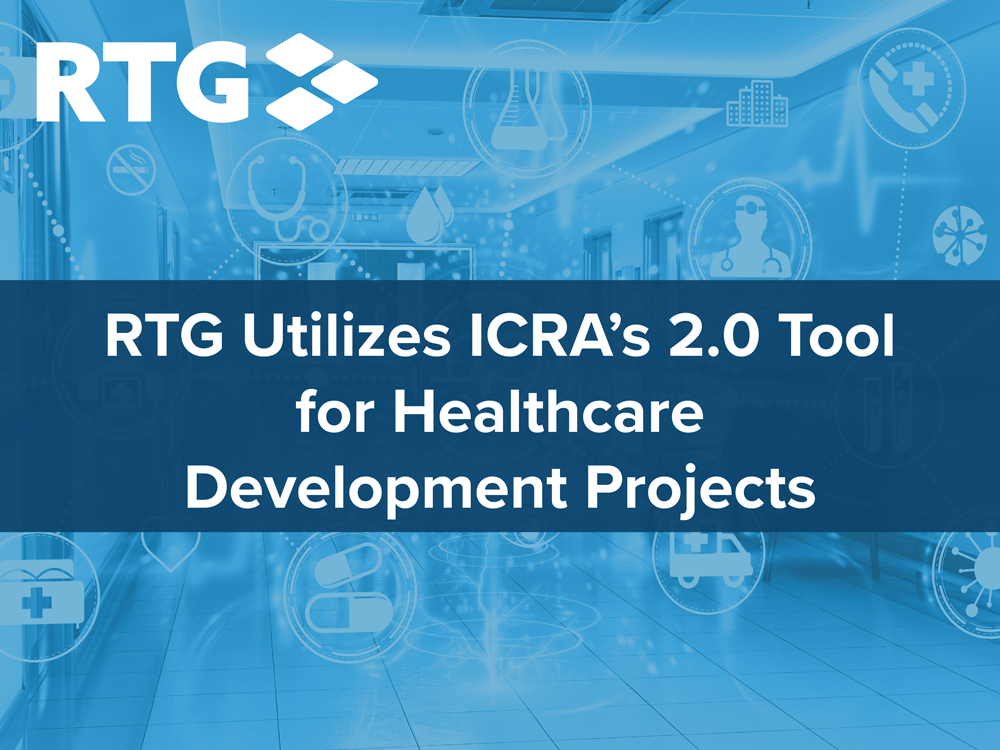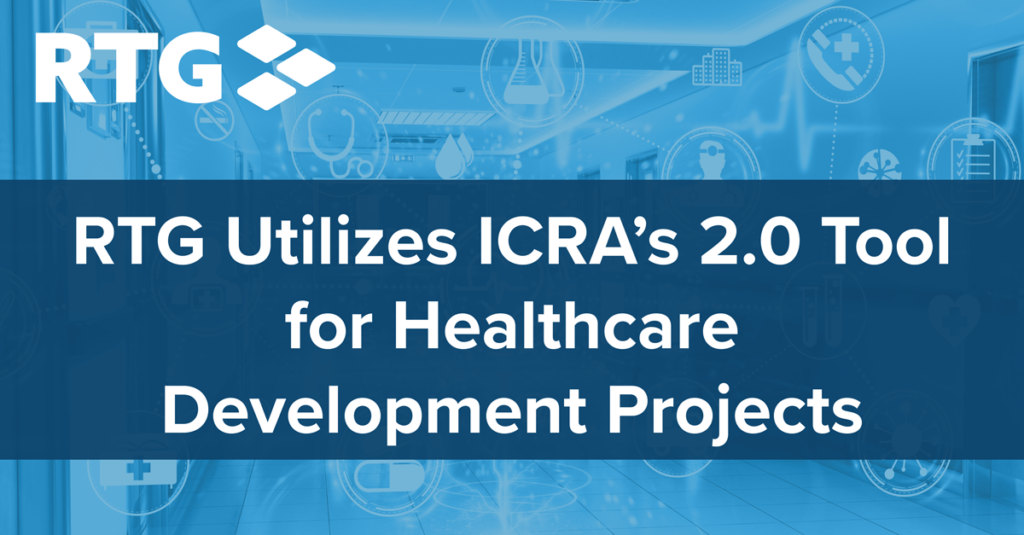 One of healthcare executives' most significant concerns in moving into a new development project is how it could interrupt or pose risks to their facility's patient care. Realty Trust Group (RTG) partners with healthcare executives to ensure the success of new development and construction projects for healthcare systems and facilities while keeping the patient experience and our client's overall goals in mind. Part of this consideration includes using the Infection Control Risk Assessment (ICRA) tool and matrix.
The American Society for Health Care Engineering updated the ICRA tool and matrix for healthcare construction and development projects earlier this year. The updated tool includes stricter requirements for projects in critical patient care areas and a more comprehensive understanding of the impact of adjacent spaces. To support the continued need to serve patients and protect healthcare organization's bottom line, we have compiled a summary and understanding of the newly issued "ICRA 2.0." The updated tool helps organizations improve patient safety, provide critical services to communities, and maximize reimbursement.  
The ICRA 2.0 tool allows RTG to mitigate risk by assessing the risk factors of any new development projects we manage for our healthcare clients. ICRA 2.0 allows us to examine different environmental factors and assess quality to maintain a safe environment for patients to receive care amid development and renovation projects. These projects can pose specific risks to patients and staff during updates to hospitals and healthcare facilities. ICRA 2.0 identifies and mitigates these risks so healthcare leaders can focus on what matters most—the quality of patient care in their communities. 
The goal of the ICRA 2.0 update is to eliminate or minimize the risk of patients acquiring infections during the construction stage of expansion and development projects. Infection preventionists establish policies and procedures specific to each hospital or facility. These procedures vary depending on location and must be followed as a minimum standard. RTG already partners with our clients to understand and navigate policies and procedures so operations can run seamlessly. This update is another tool to further ensure streamlined facilities despite renovations or expansions.
"The implementation of ICRA 2.0 will allow RTG to proactively approach discussions with our team and healthcare clients to assist them in creating a safer patient care environment," said Dan Maxwell, RTG Vice President of Development Services.
Some of the updated tools and assessments included in ICRA 2.0 are:
Safe environment assessments for patients

Risk assessment for construction and development

Procedures and controls needed for posed risks 
The updated ICRA 2.0 tool increases RTG's efficiency in engaging in new development projects with healthcare executives. It includes an additional classification for critical patient care areas, an expanded assessment of adjacent spaces, and specific requirements related to airborne contaminants and monitoring. 
Learn more about how RTG helps healthcare leaders save costs, manage risks, and enhance care delivery for patients in their communities. Whether you or your organization are searching for a partner for an upcoming development project or want to focus on creating seamless efficiencies for facility operations, our team of healthcare real estate professionals is here to advise and guide you through the entire process.

To learn more about how RTG utilizes ICRA's 2.0 tool, contact: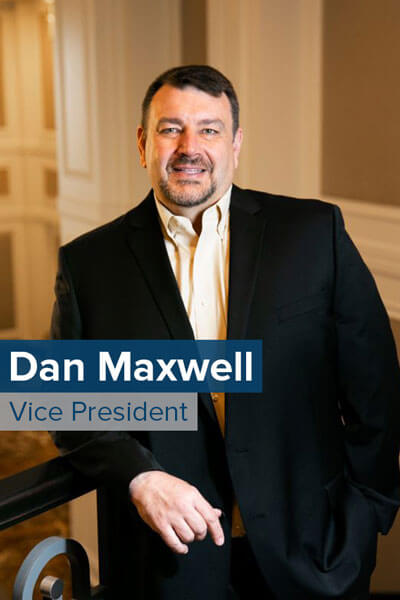 Dan Maxwell
Vice President of Development Services
770.510.3349
dmaxwell@realtytrustgroup.com