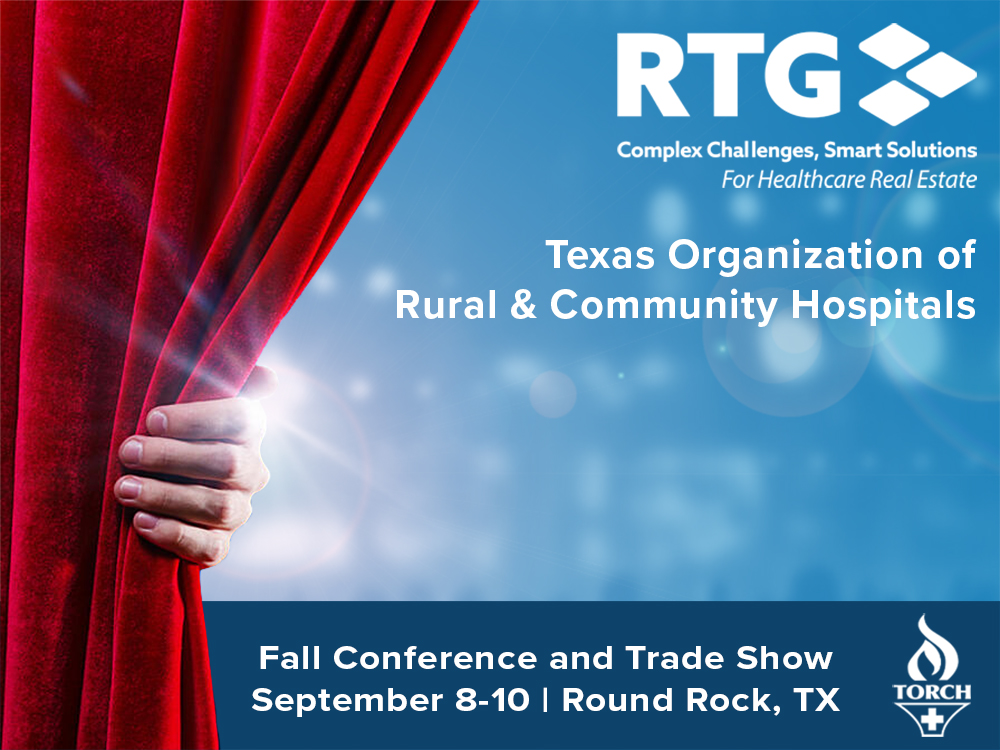 We are excited to announce that Realty Trust Group (RTG) will be a Sponsor of the Annual Texas Organization of Rural & Community Hospitals (TORCH) Fall Conference and Trade Show this year from September 8-10 in Dallas, TX.
If you will be in attendance, we would love to catch up! Stop by booth #31 or schedule a meeting with us prior to the conference so we can discuss challenges your organization may be currently facing from a real estate standpoint.
We hope to see you there! To learn more or register to attend, view the event website – here.