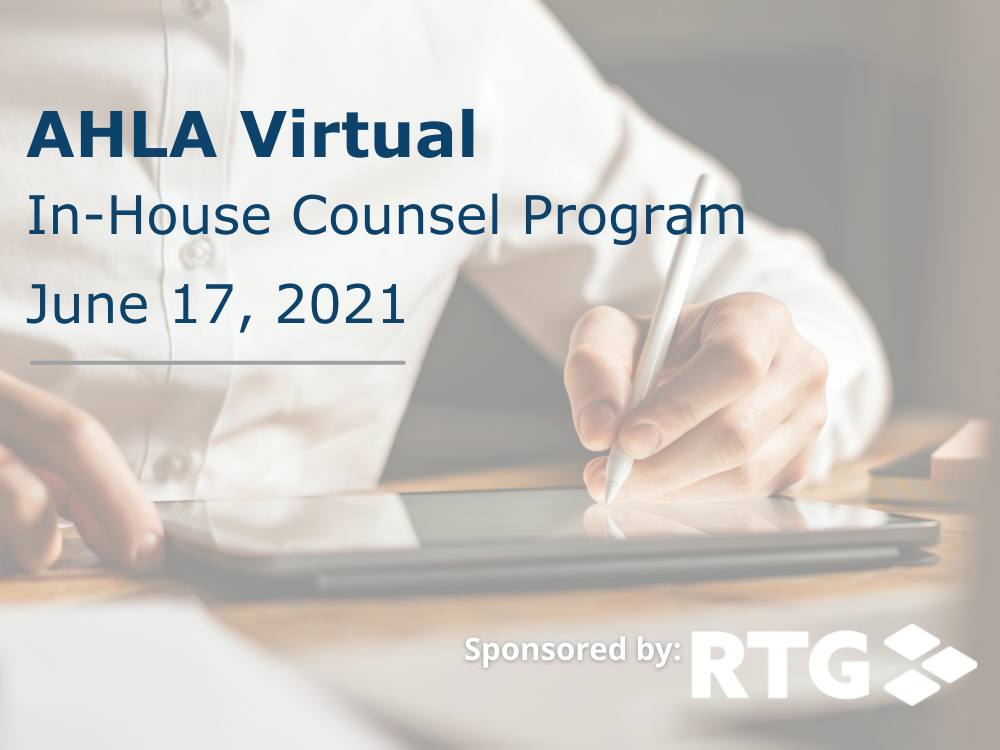 Healthcare real estate is unique. A course of action that may be perfectly acceptable in any other type of real estate transaction could, in the context of healthcare real estate, result in serious violations and expose health systems to significant liability. The Stark Law, the Anti-Kickback Statute, The False Claims Act, and a myriad of other healthcare statutes and regulations create a complex regulatory environment opening up risk to numerous compliance pitfalls that may trigger a violation.
In today's ever-changing healthcare landscape of increasing competitive pressures and progressive physician alignment models, it is imperative for health systems to create and implement effective healthcare real estate compliance programs. Realty Trust Group (RTG) and PYA have joined together to sponsor the American Health Law Association's upcoming virtual In-House Counsel Program to support healthcare lawyers in creating successful compliance programs to shelter institutions from regulatory infractions. This program will address the unique issues faced by In-House Counsel in the healthcare industry. Attendees will gain practical knowledge to help them function in such a dynamic environment and specifically how to face current pressing issues.
Visit the AHLA website for more information or to register for this virtual event. Learn more about RTG's Compliance services, here.
*****
Virtual In-House Counsel Program 2021
Thursday, June 17, 2021
11:00 AM – 4:00 PM