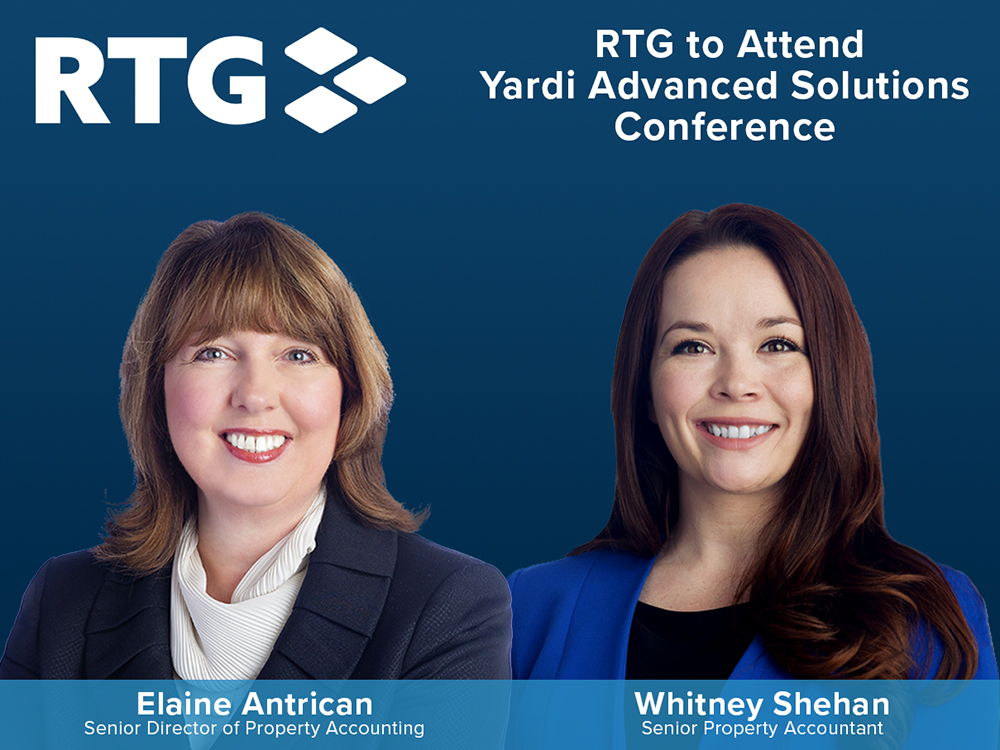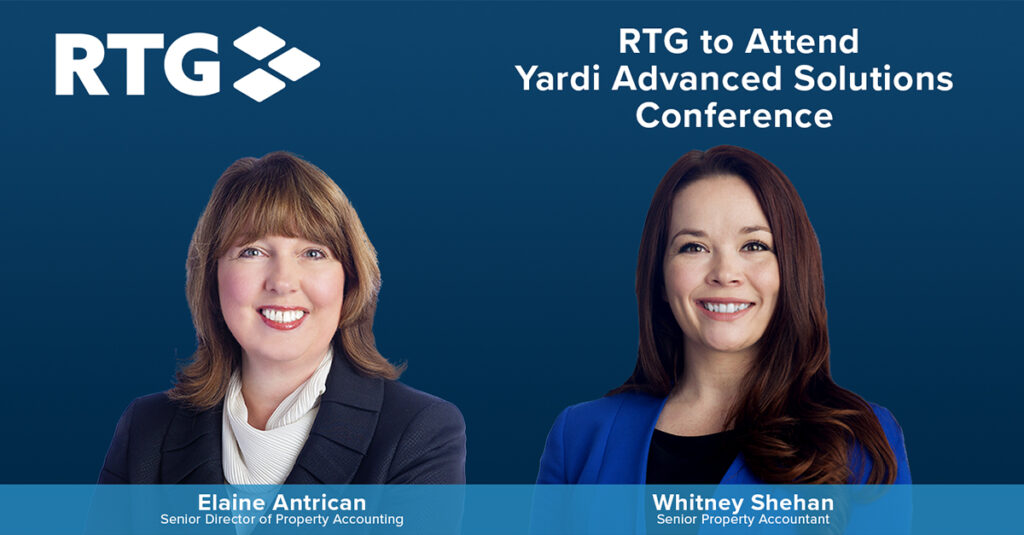 The Realty Trust Group (RTG) team is excited to attend the YASC Yardi Advanced Solutions Conference August 31-September 2, 2022, in San Diego, California. 
This conference joins property managers, owners, operators, and investors as they explore industry trends and emerging challenges within the accounting software industry. Attendees will enjoy on-demand classroom instruction and in-person consultations with Yardi experts, as well as interact with industry peers from across the country. 
RTG Senior Director of Property Accounting Elaine Antrican and Senior Property Accountant Whitney Shehan will attend the conference and connect with attendees over our full suite of healthcare real estate services. 
Since 1998, RTG has served many of the nation's premier health systems, physician practices, and property owners and helps providers navigate the multi-faceted aspects of their real estate portfolios. We have a proven history of delivering results for our clients.
RTG is committed to providing innovative real estate solutions so that healthcare leaders save money, manage risks, and enhance patient care delivery. Healthcare real estate is a complicated and constantly changing industry. So, whether you are considering market expansion, facility development, cost reduction, regulatory compliance evaluation, or need advice, RTG can help. 
To learn more about the services RTG offers to help healthcare leaders save money, manage risks, and enhance care delivery, visit realtytrustgroup.com.