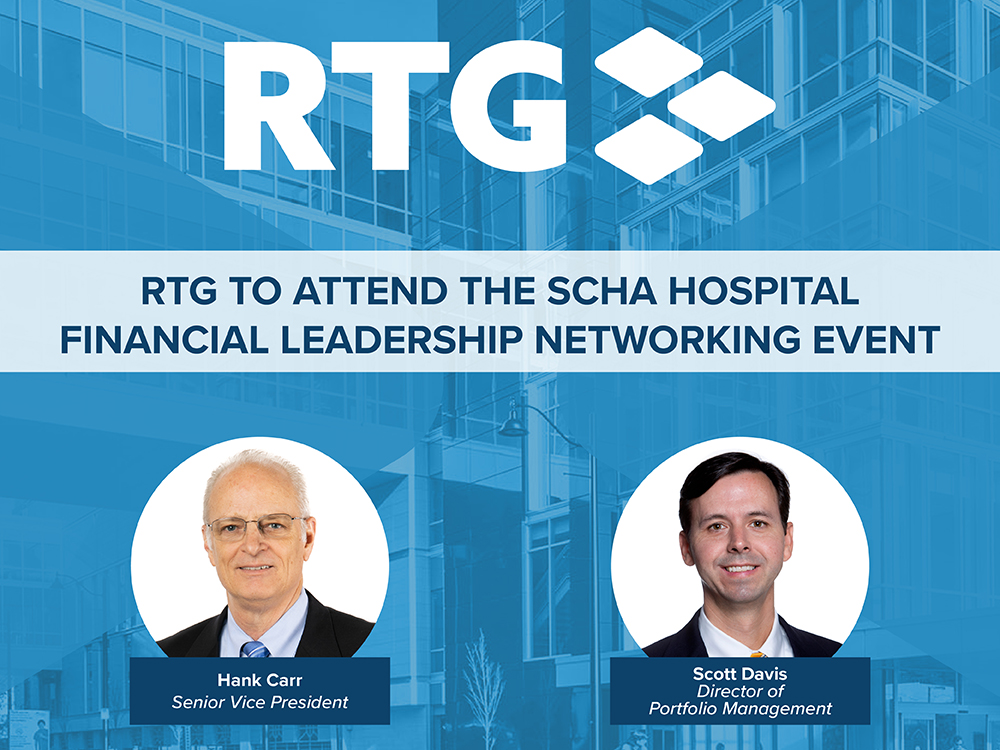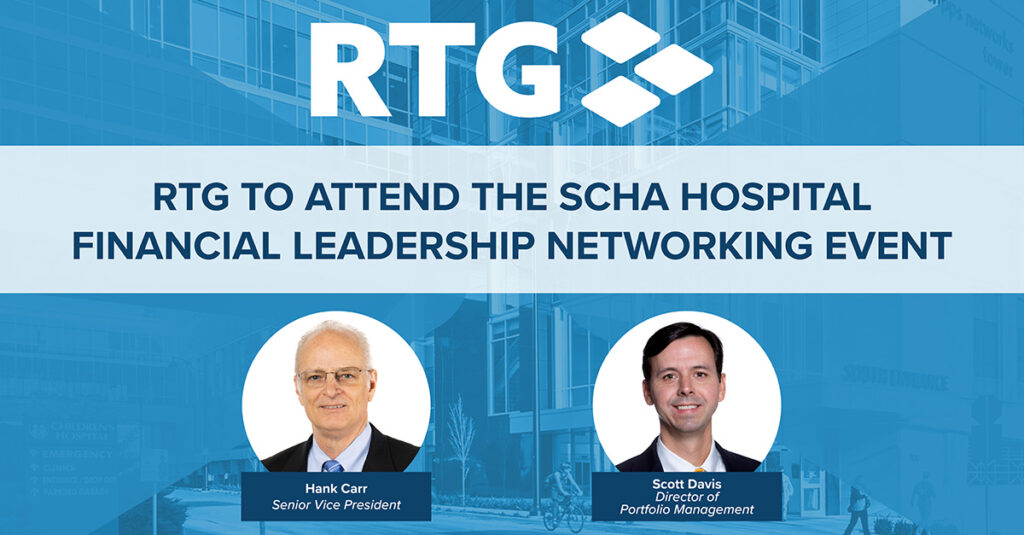 Realty Trust Group (RTG) will sponsor and attend the South Carolina Hospital Association's Hospital Financial Leadership Networking Event, April 20, 2023, in Columbia, South Carolina. The event brings together hospital CFOs and healthcare leadership teams to network and enjoy presentations on various financial topics.
RTG Senior Vice President Hank Carr and Director of Portfolio Management Scott Davis will attend to mingle with attendees and discuss their strategic, operational, and financial goals.
Read our white paper, "Healthcare Real Estate Portfolio Management," to explore the distinction between traditional property management and comprehensive real estate portfolio management and the potential benefits when healthcare providers implement a holistic approach to both.
Since 1998, RTG has worked closely with healthcare leadership teams to help our clients navigate the rapidly changing healthcare industry. Whether planning your next growth strategy or seeking to reduce operational costs, RTG understands healthcare real estate and its unique challenges.
Learn more about how RTG partners with life science organizations to create tailored real estate solutions that follow their strategies and product lifecycle.