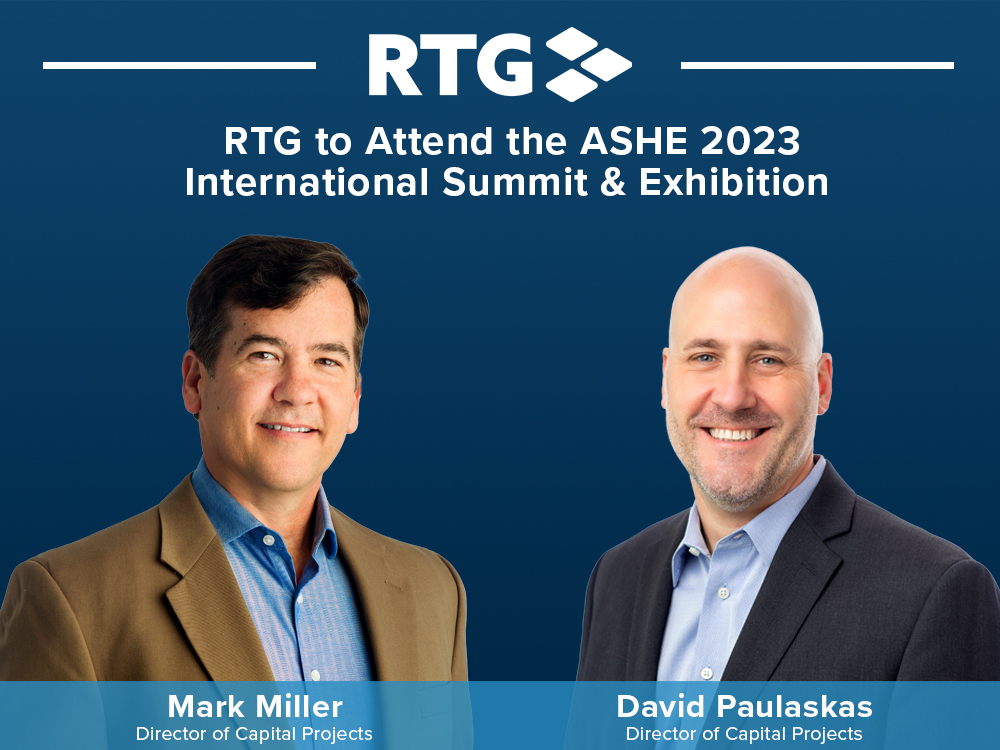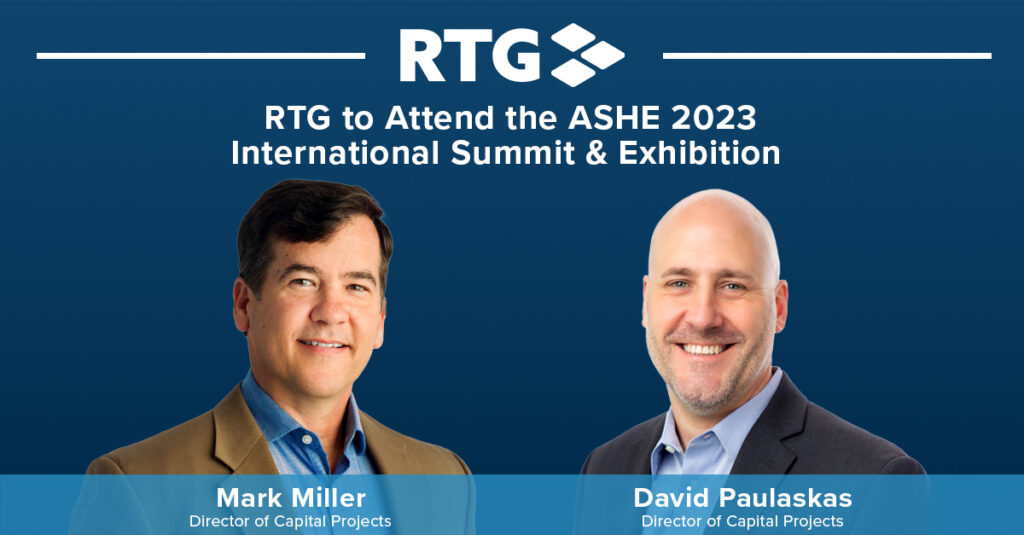 Realty Trust Group (RTG) will attend the American Society for Health Care Engineering's 2023 International Summit & Exhibition on Health Facility Planning, Design & Construction, March 12-15, 2023, in Phoenix, Arizona. The event brings together professionals in healthcare planning, design, and construction to network and strategize ways to improve the healthcare environment.
RTG Directors of Capital Projects, Mark Miller and David Paulaskas, will attend to mingle with attendees and discuss the latest industry insights.
Since 1998, RTG has worked closely with healthcare leadership teams to help our clients navigate the rapidly changing healthcare industry. Whether planning your next growth strategy or seeking to reduce operational costs, RTG understands healthcare real estate and its unique challenges.
Learn more about the services RTG offers to help healthcare leaders save money, manage risks, and enhance delivery of care.