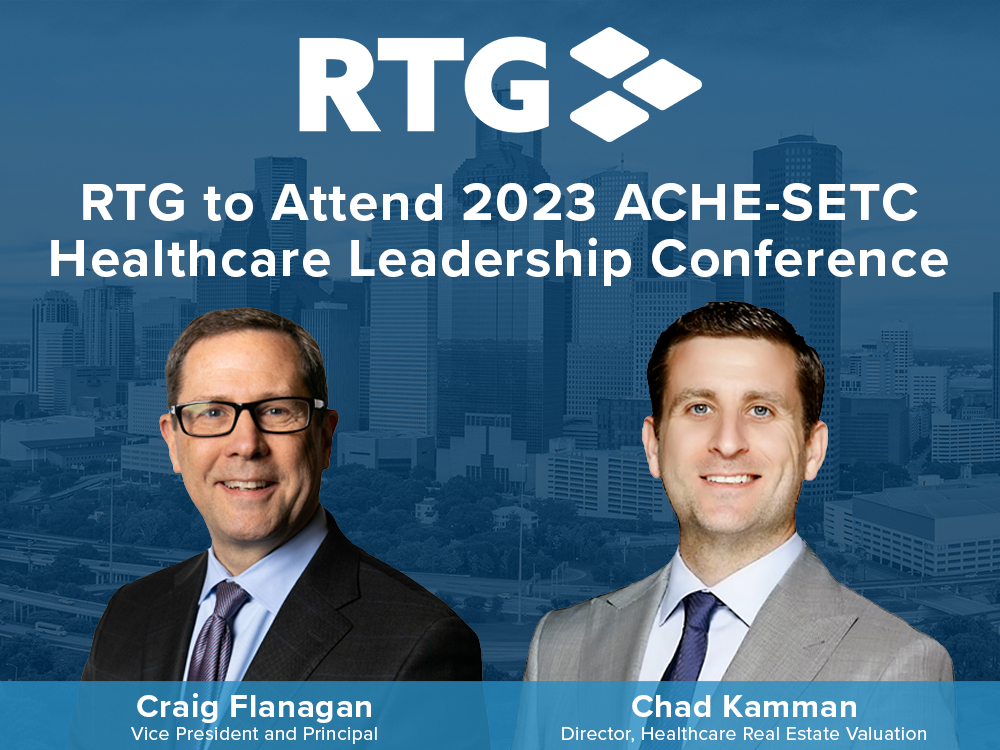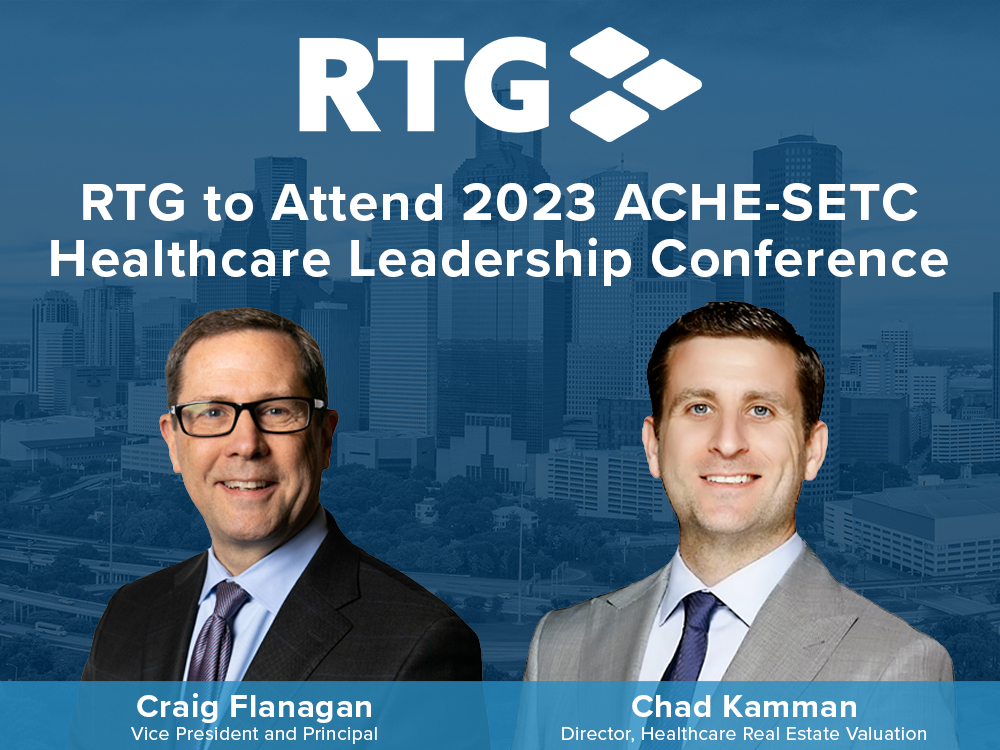 Realty Trust Group (RTG) is excited to announce its participation in the 2023 Healthcare Leadership Conference hosted by the American College of Healthcare Executives – Southeast Texas Chapter. This event will take place on November 2-3, 2023, in Houston, Texas. The conference will offer valuable insights into various aspects of the healthcare industry, including crisis management, data analytics, and healthcare leadership.
RTG's Vice President and Principal, Craig Flanagan, along with Director of Healthcare Real Estate Valuation, Chad Kamman, will be in attendance. They will be available to engage with fellow attendees, networking and discussing our comprehensive range of healthcare real estate services.
Since 1998, RTG has worked closely with healthcare leadership teams to help our clients navigate the rapidly changing healthcare industry. Whether planning your next growth strategy or seeking to reduce operational costs, RTG understands healthcare real estate and its unique challenges.
Learn more about how RTG identifies cost-saving opportunities and improves operations for healthcare systems.