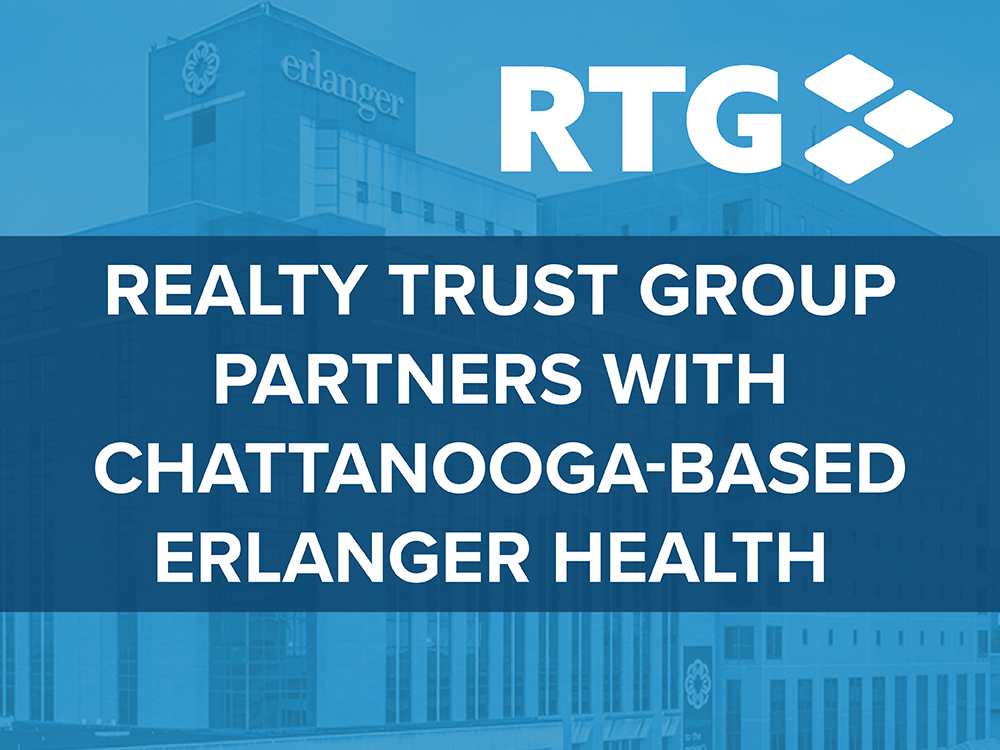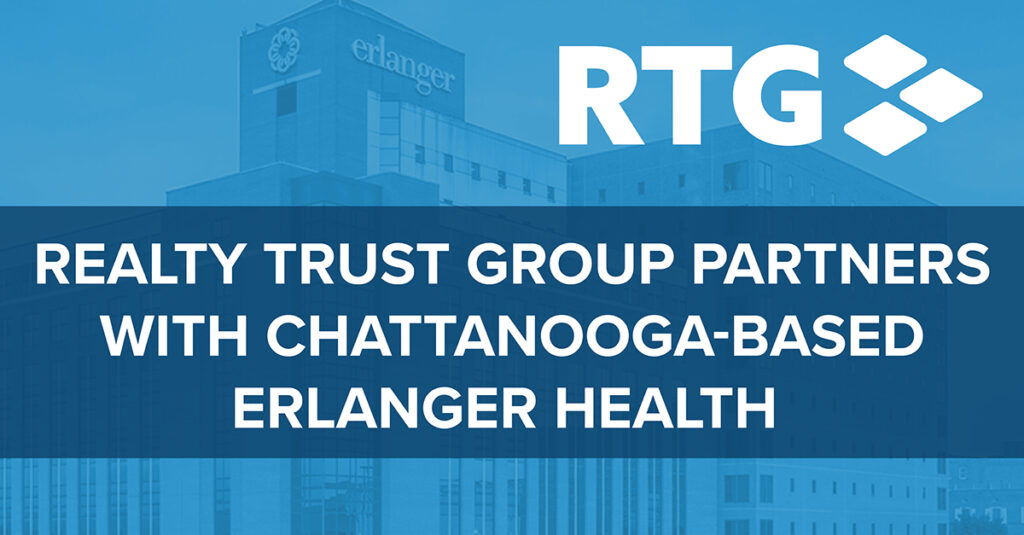 KNOXVILLE, TN – Erlanger Health, Inc. (Erlanger) recently announced a partnership with Realty Trust Group (RTG), a full-service healthcare real estate advisory and services firm, to manage its 1.6-million-square-foot real estate portfolio.
Based in Chattanooga, TN, Erlanger is a nationally acclaimed, six-hospital system that treats more than 600,000 people annually, with facilities spanning East Tennessee, North Georgia, and Western North Carolina. After interviewing multiple national healthcare real estate firms, Erlanger selected RTG to provide comprehensive real estate portfolio management, including property management, strategic planning support, lease administration, financial management, and maintenance support services.
"We are excited to expand our relationship with RTG," said Erlanger Chief Operating Officer Robert Maloney. "Throughout our extensive evaluation process, the RTG team has demonstrated a high level of industry knowledge, expertise, and best practices. This new agreement will allow Erlanger to better manage our real estate assets, act more strategically and efficiently as we expand our services, and, most importantly, continue to provide quality care and patient experiences in our local community."
"Our team is grateful to support Erlanger and their mission to provide world-class healthcare to the residents of Chattanooga and the surrounding area. RTG works with numerous healthcare providers across the country and is proud to leverage that experience to improve healthcare in East Tennessee, North Georgia, and Western North Carolina," added RTG Executive Vice President Michael Honeycutt.
With the addition of Erlanger, RTG expands its portfolio management platform to nine health system client relationships, totaling over 19 million square feet of healthcare facilities managed. "Our specific healthcare experience provides us the unique ability to best serve our clients. Serving healthcare clients in over 35 states, we understand the broader healthcare industry and work to tailor real estate solutions to our clients' specific market needs, helping them align real estate with organizational, strategic, operational, and financial goals," said RTG President Chad Simpson.
For more information on RTG's comprehensive real estate portfolio management services and how they help healthcare leaders save money, manage risks, and enhance care delivery, please refer to our portfolio management white paper available here.