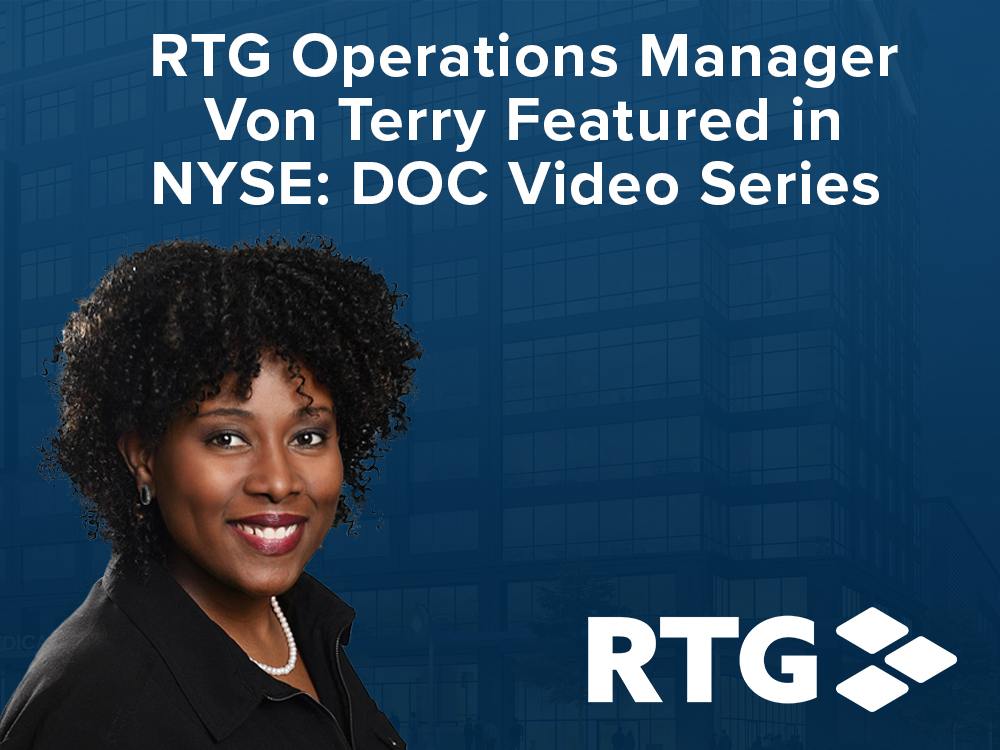 Realty Trust Group (RTG) Operations Manager Von Terry was featured in a new Physicians Realty Trust (NYSE: DOC) video series. The new video series commemorates DOC's 10th anniversary and explores the unique stories and perspectives of the property management, leasing, and acquisition partners who have collaborated with the company over the last decade.
Von Terry was the first of the interviews conducted at the 2022 DOC Management Summit. Ms. Terry has more than 15 years of experience in property management, marketing, and leasing. She has managed industrial, retail, GSA, and medical office buildings for various REITs. RTG's Atlanta office, which has enjoyed a long-standing relationship with DOC, manages approximately one million square feet of medical office space for the company.
Check out the video to learn about Von Terry's experience with DOC and what she most appreciates about working with the company.