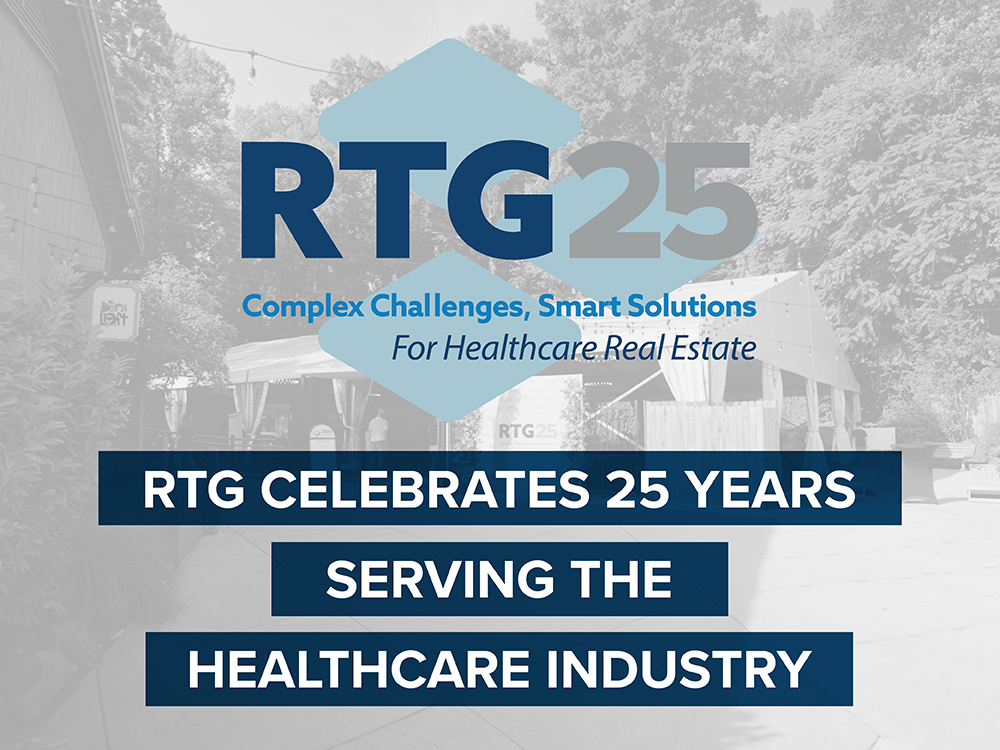 KNOXVILLE, TN – Realty Trust Group (RTG) recently gathered with employees and their families to celebrate the company's 25th anniversary.  The weekend's events took place in Knoxville, TN, where the company was originally founded in 1998.  The celebration included several events and activities, providing opportunities for employees from across the company's seven offices to gather and simply enjoy being together.
Founded on the premise to provide independent and objective real estate services to the healthcare industry, RTG has grown to over 130 employees and serves leading health systems, physician groups, and life science companies with a full suite of real estate services.  The 25th anniversary celebration took time to recognize several milestone events and employee contributions that have contributed to the success and continued growth of the company.
President Chad Simpson expressed his gratitude, stating, "We are thrilled to celebrate 25 years of excellence and innovation. Our employees are crucial to our success each and every day, and we are grateful for their commitment to our core values and exceptional contributions to serving our clients."
Executive Vice President Joe Krumdieck emphasized the celebration's significance, saying, "Our employees have been instrumental in our achievements, and we appreciate their hard work and dedication throughout the years. It is an honor to be able to gather as a team and celebrate our collective accomplishments. "
"As we look forward to the next 25 years, we remain committed to our culture of dedicated client service, innovative solutions, rewarding career opportunities, and continued industry leadership," said Simpson.
Follow us as we embark on the next 25 years of excellence and innovation together!