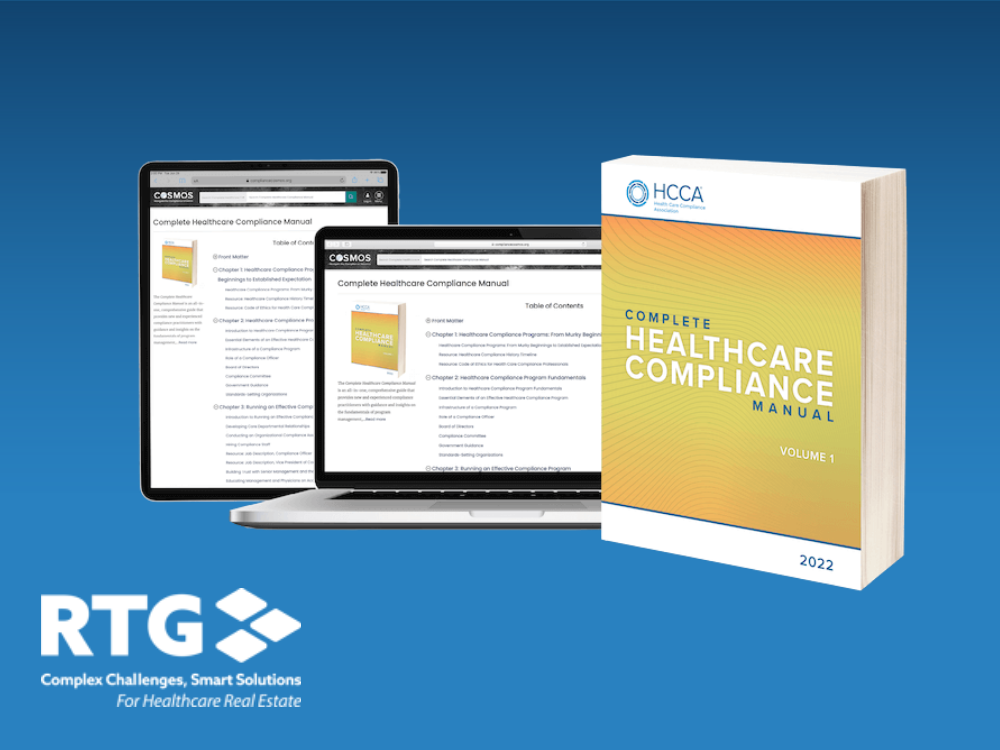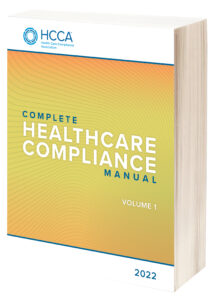 KNOXVILLE, TN. —  Realty Trust Group (RTG) leaders had the unique opportunity to publish a chapter on healthcare real estate compliance in the recently released 2022 edition of the Complete Healthcare Compliance Manual by the Health Care Compliance Association (HCCA). 
The Complete Healthcare Compliance Manual is an all-in-one, comprehensive guide that provides new and experienced compliance practitioners with guidance and insights on the fundamentals of program management, risk assessment, compliance training, auditing and monitoring, and much more. 
Learn how to: 
Create policies and procedures for managing high-risk areas

Develop and improve educational and compliance training materials

Understand and plan for developing risk areas

Maintain, monitor, and evaluate program effectiveness
"Healthcare organizations can't afford to let their compliance programs fall stagnant," says Gerry Zack, CEO, Society for Corporate Compliance and Ethics (SCCE) and HCCA. "Risks are continually changing, so compliance programs must continually evolve to keep pace. The Complete Healthcare Compliance Manual is an essential tool for compliance professionals, whether you're new to the profession or are a seasoned practitioner."
Contributing authors include Greg Gheen, CRE, CCIM, CPM; Michael Honeycutt, CRE, CCIM; and Goran Musinovic, J.D. "We are grateful to HCCA for giving us the opportunity to write a chapter on 'Contracts with Referral Sources: Real Estate Compliance' for this all-in-one healthcare compliance guide," says Musinovic. "Working with the HCCA team and being included with other thought leaders in the field was a pleasure and a privilege".
HCCA's Complete Healthcare Compliance Manual all-in-one healthcare compliance guide is an essential resource for every healthcare compliance professional. The manual is now available to purchase online as a softcover print book, a one-year online subscription, as well as a print and online bundle. Visit www.hcca-info.org/chcm to purchase today.