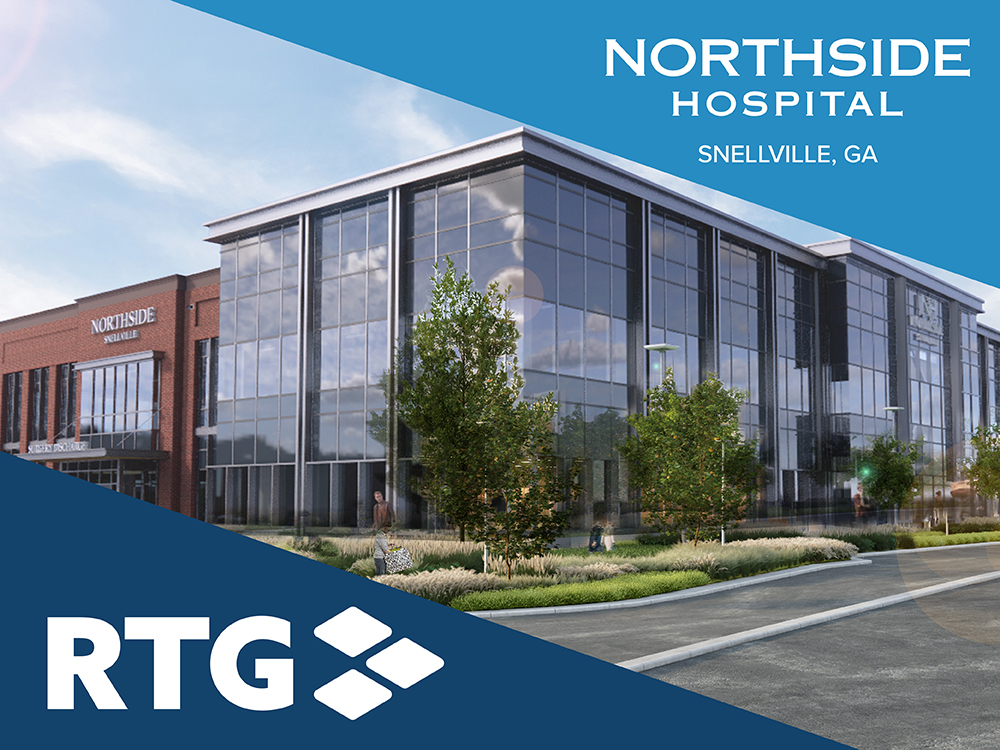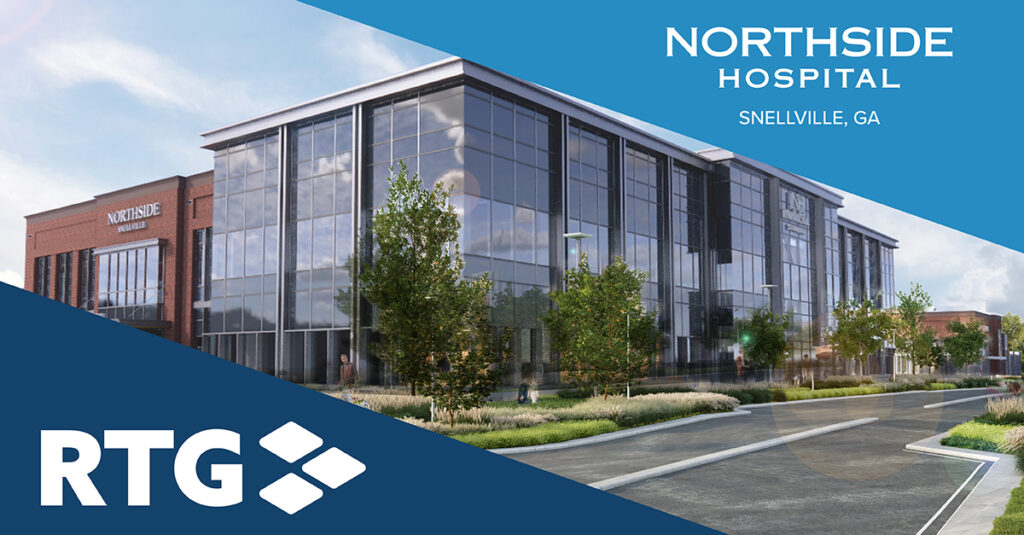 Realty Trust Group (RTG) was excited to guide Northside Hospital through the zoning, acquisition, design, pre-construction, and construction process for a new medical center in Snellville, Georgia. The center will offer outpatient medical services and physician practices related to imaging, surgery, and orthopedics.
The 4.58-acre site is part of the new downtown development called The Grove at Towne Center, which is located at a prominent thoroughfare through the core of the downtown development. The two-story, 45,700-square-foot medical center provides rear parking and is adjacent to the sidewalk and street, establishing prominence on Wisteria Drive and creating a pedestrian-friendly, convenient layout.
Other highlights include:
Highly glazed skin at the street frontage to maximize daylight exposure and connection to Wisteria Drive
Masonry and steel materiality connect the building to the palette established by The Grove at Towne Center
Glazed stairwells facing Wisteria Drive on the south and the lobby on the north encourage stair use, promoting a healthier patient experience
Artwork selection based on local artists connects the interior with the greater Snellville community
Learn more about the services RTG offers to help healthcare leaders save money, manage risks, and enhance care delivery.