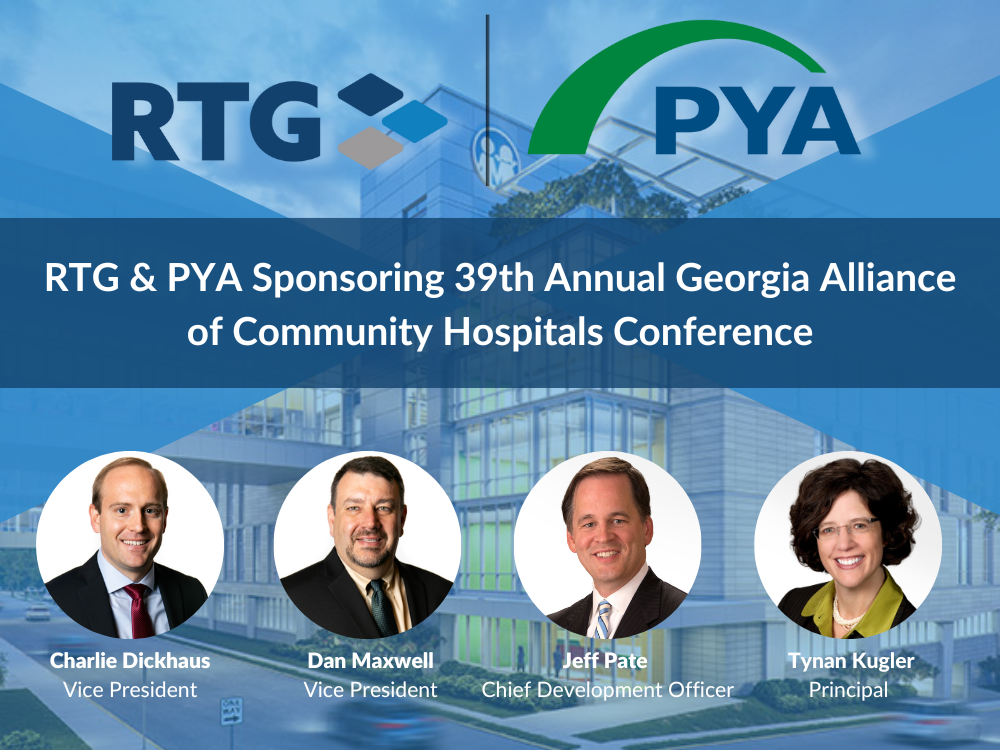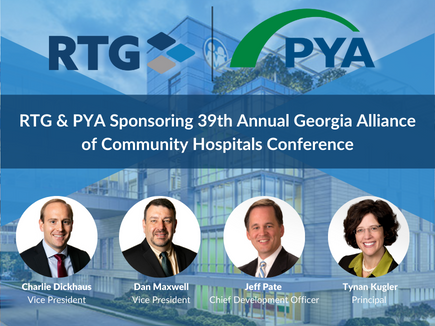 Realty Trust Group (RTG) and PYA, two of the nation's leading healthcare consultancies, work together to offer full-service, comprehensive approaches to healthcare compliance for health systems and hospitals. Both firms are excited to attend the 39th Annual Georgia Alliance of Community Hospitals Conference October 12-14, 2022, in Greensboro, GA.
Each year, the Georgia Alliance of Community Hospitals brings together its membership of not-for-profit and community hospitals from across the state to collaborate in addressing the diversity of issues that impact their ability to provide quality care to their patients and the community. 2022 is no exception, with a conference agenda that covers some of the most important topics in the industry today.
Highlights of the conference agenda include:
Healthcare Policy and Priorities

Financial Risk Management

Healthcare Technology Updates
RTG Vice President Charlie Dickhaus and Vice President Dan Maxwell will be available to connect with attendees about RTG's full suite of healthcare real estate services during the conference. They will be joined by Chief Development Officer Jeff Pate and Principal Tynan Kugler of PYA. All look forward to connecting with conference attendees.
RTG and PYA provide a broad spectrum of real estate services that support health systems and hospitals where they need it the most. Their combined extensive healthcare experience is leveraged to partner with hospitals, health systems, and life science organizations to improve operational efficiencies, streamline processes, and identify cost-savings opportunities. From evaluations of transactions to drafting and implementing compliance policies and programs, each organization offers comprehensive support to clients navigating the complexity of the healthcare industry. 
To learn more about the scope of services RTG and PYA provide to health systems and hospitals across the U.S., download our brochure.