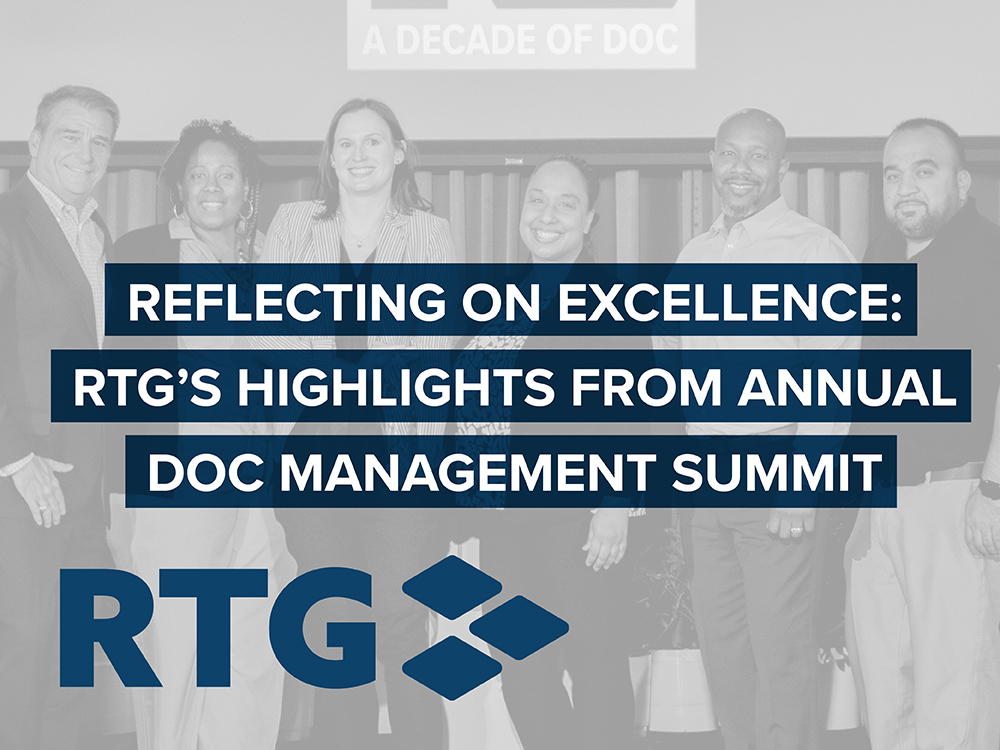 This week, we had the privilege of attending the annual DOC Management Summit, hosted annually by Physicians Realty Trust (NYSE: DOC), a publicly traded Real Estate Investment Trust, based in Milwaukee, Wisconsin. Bringing together facility management partners, leasing partners, facility engineers, and DOC team members, it was an incredible event filled with camaraderie, knowledge sharing, and the spirit of "Invest in better." As we reflect on the summit, we're excited to share some of the standout moments and celebrate those who exemplify our commitment to excellence.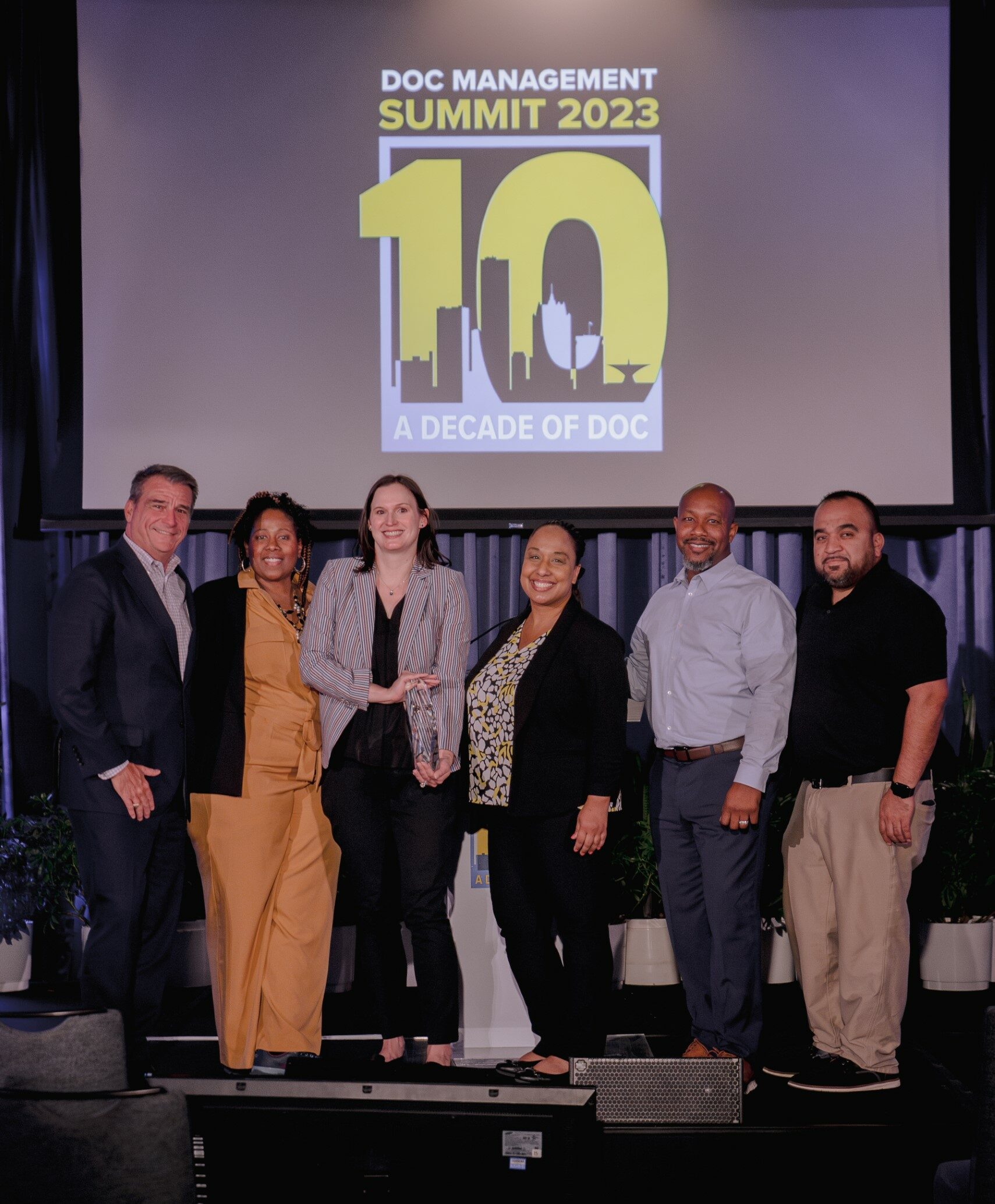 Customer Service Award (Team)
We were delighted to receive the Team Customer Service Award at the DOC Management Summit. This prestigious recognition underscores our unwavering commitment to excellence in tenant communications, as evidenced by outstanding tenant survey results. At RTG, we've always believed that putting tenants first and striving for excellence in every interaction is the cornerstone of creating environments where success thrives. This award reaffirms our dedication to providing exceptional customer service.
Lauren Alexander and Von Terry's Panel Contributions
We were honored to have two exceptional individuals from our RTG team serve as panelists for DOC's Service Project, titled "Navigating the Unexpected: First-Hand Stories of Crisis Response." Lauren Alexander and Von Terry brought valuable insights and firsthand experiences to the discussion, highlighting the importance of preparedness and adaptability in crisis situations. Their contributions were invaluable, shedding light on the critical role that proactive crisis response plays in maintaining smooth operations and ensuring tenant safety. We're immensely grateful for their participation in this crucial conversation.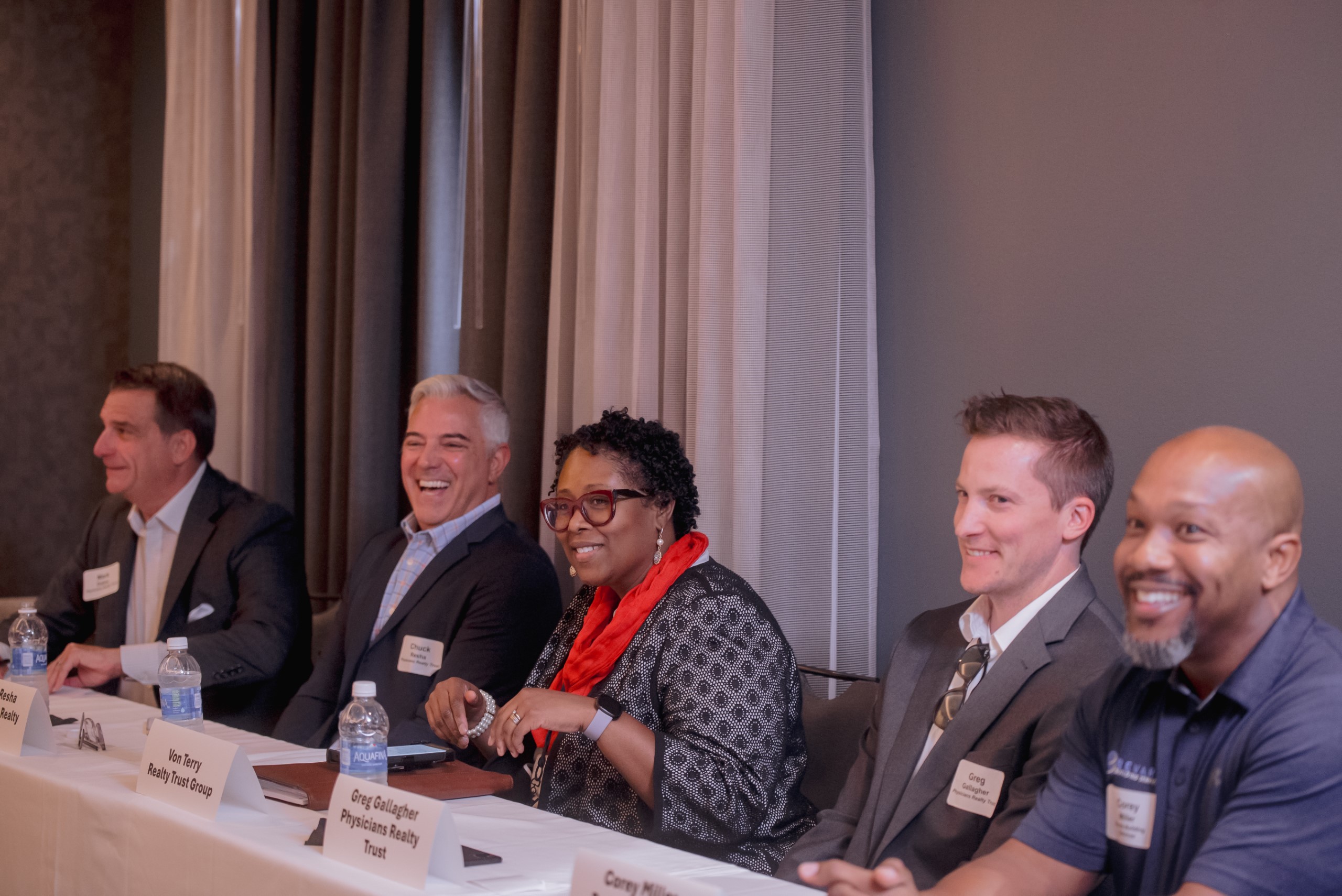 Exploring Commercial Real Estate
During this year's DOC Summit, RTG proudly participated in the "Exploring Commercial Real Estate" project, engaging with 20 university students from Milwaukee. In this initiative, experts from four vital areas of Commercial Real Estate: Finance, Leasing, Operations/Property Management, and Facilities/Engineering, provided valuable insights into their respective roles, their companies, collaborations with DOC, and the paths that led them to their careers. Von Terry, a valued member of the RTG team, shared stories from her 20+ years of experience in Operations/Property Management.
As we wrap up this year's DOC Management Summit, we want to express our gratitude to our client and all the participants who made this event truly memorable. It's events like these that inspire us to continue our mission of delivering excellence in facility management, tenant services, and crisis response. We look forward to another year of growth, learning, and collaborative success.