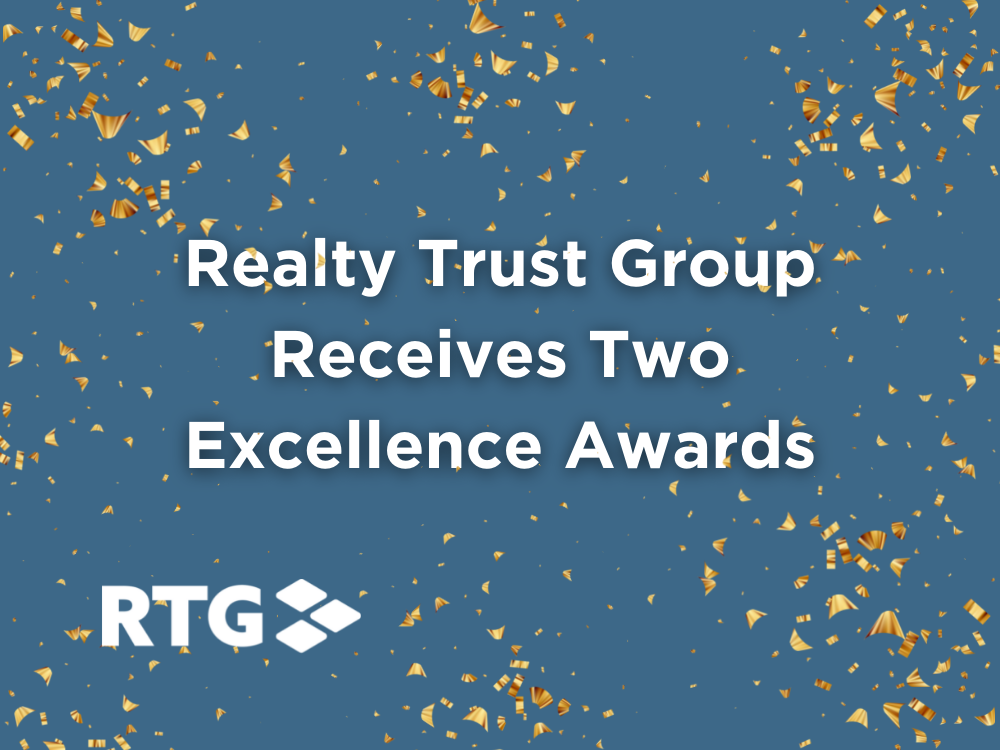 Realty Trust Group ("RTG") was among the commercial real estate's best and brightest thought leaders who recently gathered virtually for the 6th annual DOC Management Summit. During the summit, attendees shared best practices and heard from leading-edge solutions providers about the challenges facing the industry.
As a finale to the virtual summit, a number of individuals were honored who have exemplified the "Invest in Better" culture. RTG was honored to be recognized among the award winners.
The RTG Atlanta Portfolio Team received the 2021 Customer Service Award. This award honors an individual or team that embraces DOC's vision of CARE for clients and their patients, evidenced by measured excellence in tenant communications, including Kingsley Tenant Satisfaction Survey results.
Von Terry, Operations Manager for Realty Trust Group received the 2021 Sustainability Award in recognition for utilizing a practical, innovative approach to sustainability in which being "green" through capital initiatives equates to a significant return on investment.
Congratulations to Von Terry and the RTG Atlanta Portfolio Team (Lauren Alexander, Kendall Snyder, Jaime Nance, Allison Wilson, Kathie Coldmon)!