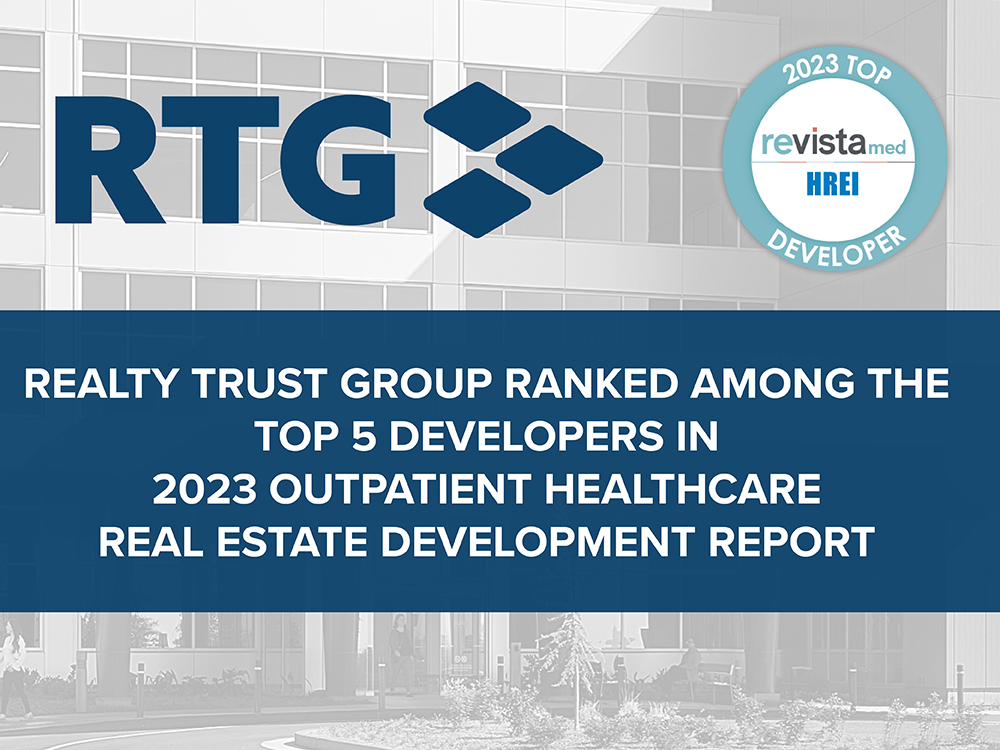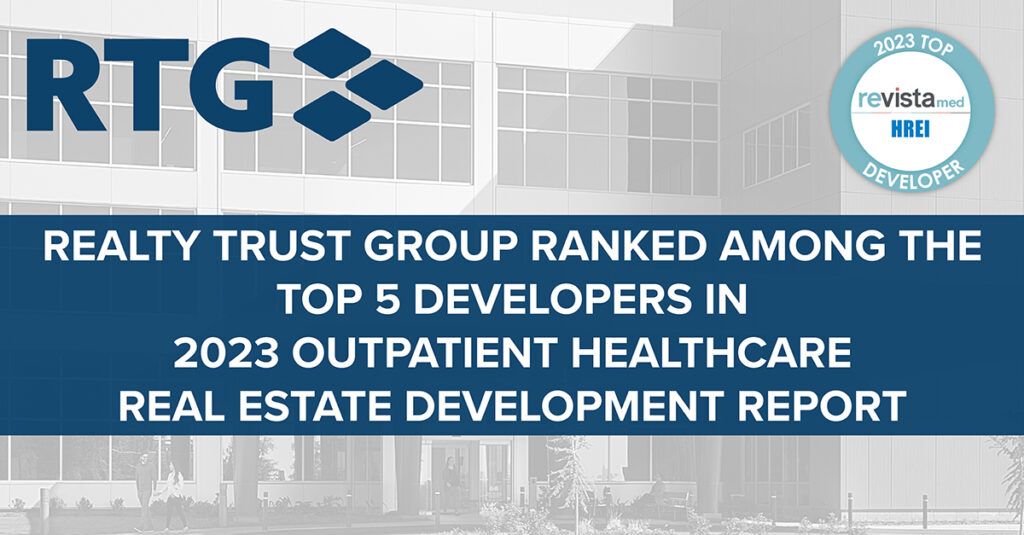 KNOXVILLE, TN –Realty Trust Group (RTG), a nationally recognized healthcare real estate company, has been named as one of the top five developers in the Revista 2023 Outpatient Real Estate Development Report. The annual report measures medical office and other outpatient real estate projects that initiated or completed construction within the calendar year.
RTG developed 10 properties with a total area of 465,258 square feet in 2022. These include a 91,000-square-foot orthopaedic institute, a 13,000-square-foot ambulatory surgery center, and various medical office buildings.
RTG President Chad Simpson expressed his delight at being recognized in the 2023 Outpatient Healthcare Real Estate Development Report, saying, "We are thrilled to again be recognized by Revista. Despite the continued cost pressures on the healthcare industry and the rising interest rate environment, our team has continued to find innovative project delivery solutions. We are excited to celebrate these projects and continue to support our clients and the local communities they serve."
Revista is an independent research firm that gathers data for the healthcare real estate sector in the United States.
In addition to the Revista recognition, RTG has consistently placed in Modern Healthcare's list of Top Development Companies and recently received the CoStar Impact Award for "Commercial Real Estate Development of the Year." With over 130 healthcare real estate professionals on the team, RTG offers diverse expertise in healthcare strategy and operations, accounting, finance, brokerage, development, construction, property management, and compliance.
To learn more about RTG's healthcare real estate development services and how we can help ensure the success of your development project, please contact RTG's Executive Vice President, Joe Krumdieck, or Vice President of Development Services, Dan Maxwell.
About Realty Trust Group
Realty Trust Group, LLC (RTG) is a nationally recognized real estate advisory and services firm serving the healthcare and life science industry since 1998. With objective, accountable, and trusted expertise, RTG provides innovative healthcare real estate solutions through a full platform of advisory, development, transactions, operations, and regulatory compliance services.
RTG acts as an extension of healthcare leadership teams, working to leverage real estate as a strategic asset to support broader organizational objectives. In a rapidly changing healthcare industry, RTG provides real estate strategies that gain market share, enhance patient experience, and increase speed to market. These solutions include strategic planning, portfolio optimization, capital strategies, facility feasibility and development, transaction support, portfolio management, regulatory compliance, and other tailored client solutions.
For more information about RTG, visit www.realtytrustgroup.com, Facebook, and LinkedIn, or call (865) 521-0630.