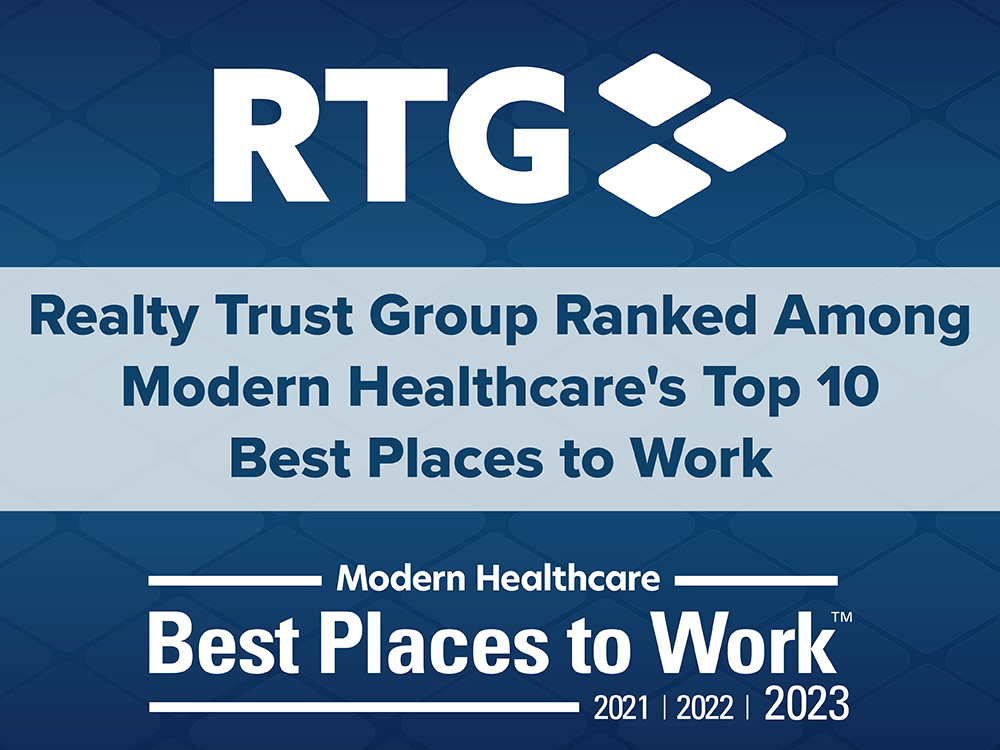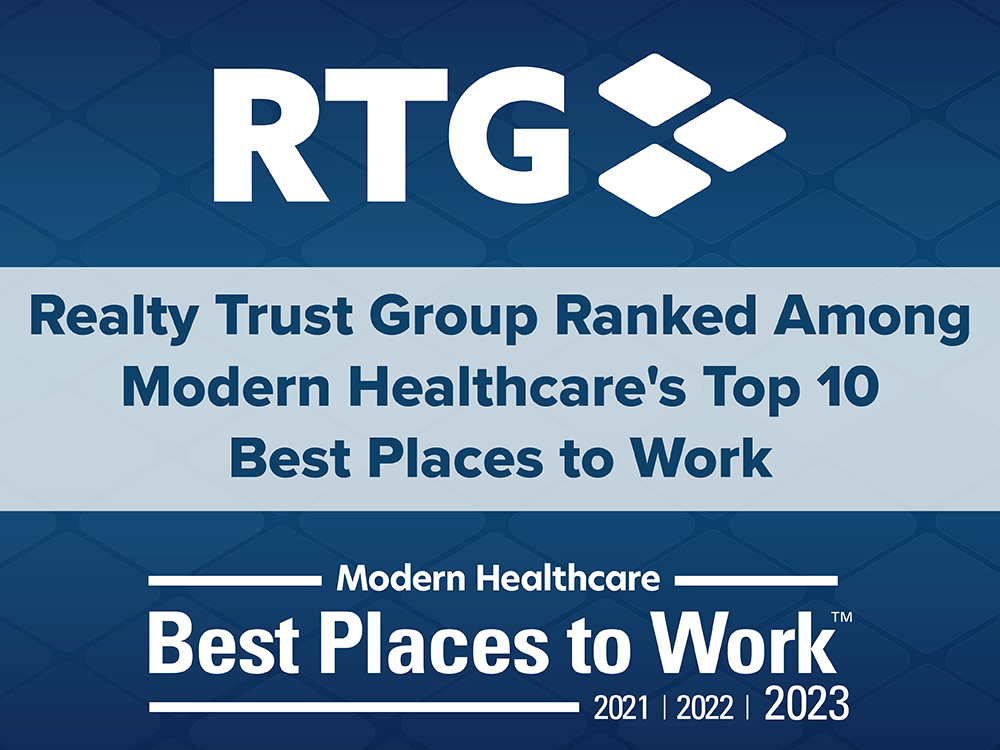 In a recent September announcement, Realty Trust Group (RTG) proudly revealed its ranking as #6 among Modern Healthcare's "Top 10 Best Places to Work." This recognition underscores our commitment to providing an exceptional workplace for our team members and our dedication to excellence within the healthcare industry.
Terena McCarter, Talent Acquisition Senior Manager at RTG, expressed her thoughts on this achievement, saying, "We're thrilled to be recognized as one of the top 10 best places to work in the healthcare industry. This ranking reflects our team's unwavering dedication to creating a positive and inclusive work environment where individuals can thrive both professionally and personally."
Earning a spot in the top 10 among 75 organizations reflects our focus on fostering a workplace culture centered on innovation, collaboration, and employee well-being. Our team is at the core of our success, and this ranking reaffirms our commitment to supporting their professional growth and job satisfaction. Looking ahead, we will continue to enhance our workplace, expand our influence in the healthcare industry, and deliver exceptional service to our clients and partners. This achievement is a testament to our commitment to creating a workplace where our employees can excel, and we look forward to the opportunities and challenges ahead as we continue our journey of excellence.