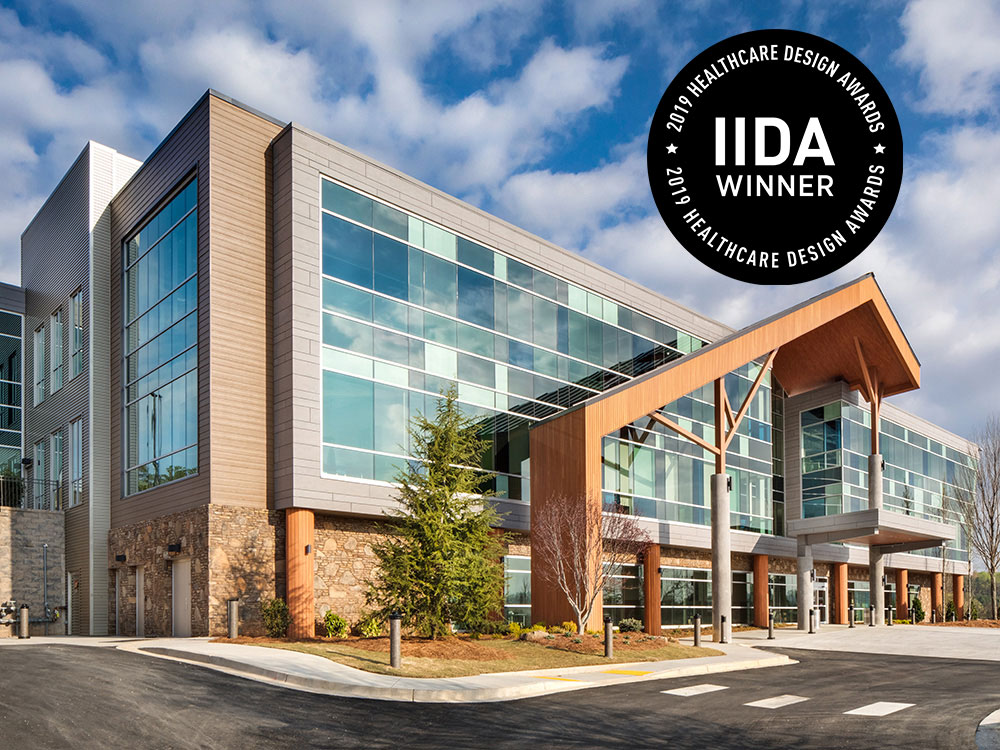 RTG Blog
Anna Shaw Children's Institute A Winner Of The 8th Annual IIDA Healthcare Design Awards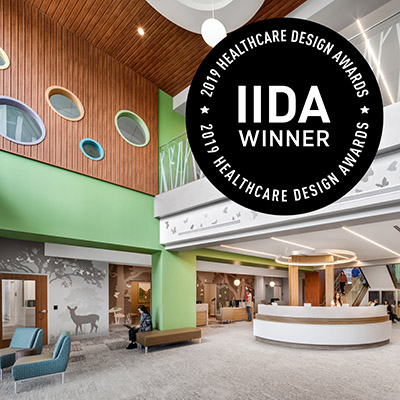 Realty Trust Group (RTG) is pleased to announce that our recent project, the Anna Shaw Children's Institute, has been named a winner of the eighth annual IIDA Healthcare Design Awards. "With this annual competition, we get to witness the latest innovation and transformation within the healthcare design world," said IIDA Executive Vice President and CEO Cheryl S. Durst, Hon. FIIDA. "This year, the winning projects focused on both function and overall end user well-being, offering elegant, creative solutions to various healthcare needs."
RTG represented Hamilton Medical Center ("HMC"), a regional hospital in Dalton, Georgia, on the development of this new facility designed to diagnose and treat children with autism spectrum disorders, attention deficit and other complex developmental challenges.
RTG worked collaboratively with Earl Swensson Associates (ESa) to complete this project. A full list of honorees can be found here.
Entries were judged by a jury of design professionals, including Alexandra Bonner, IIDA, project interior designer, FCA; Eric Koffler, IIDA, AIA, senior associate, NBBJ; and Tiana Lemons, IIDA, senior associate, healthcare studio leader, Orcutt | Winslow.
"This year's winners demonstrated unique approaches to healthcare design and an understanding of how spaces affect the healing and wellness of patients, staff, and visitors," said Bonner on behalf of the jury. "We are pleased to be presenting them with this honor as they offer insight into the future of healthcare spaces."
About Realty Trust Group
Realty Trust Group, LLC ("RTG") is a healthcare real estate advisory and services firm offering a full-spectrum of real estate services including advisory, development, transactions, operations, and compliance. Since 1998, RTG has helped hospitals, physician groups, and property owners navigate the rapidly changing healthcare industry with growth strategies that gain market leadership as well as enhance patient and physician experiences for better delivery of care.
With over 75 employees, RTG serves clients in over 30 states, manages over 11 million square feet of healthcare assets, has completed over $2 billion in healthcare transaction volume, and was recently ranked among the Top Healthcare Development Companies by Modern Healthcare. RTG has offices in Nashville, Knoxville and Johnson City, TN, Atlanta, GA and Greensboro, NC. For more information about RTG and our innovative healthcare real estate services, visit www.realtytrustgroup.com, Facebook, LinkedIn, Twitter, or call 865.521.0630.