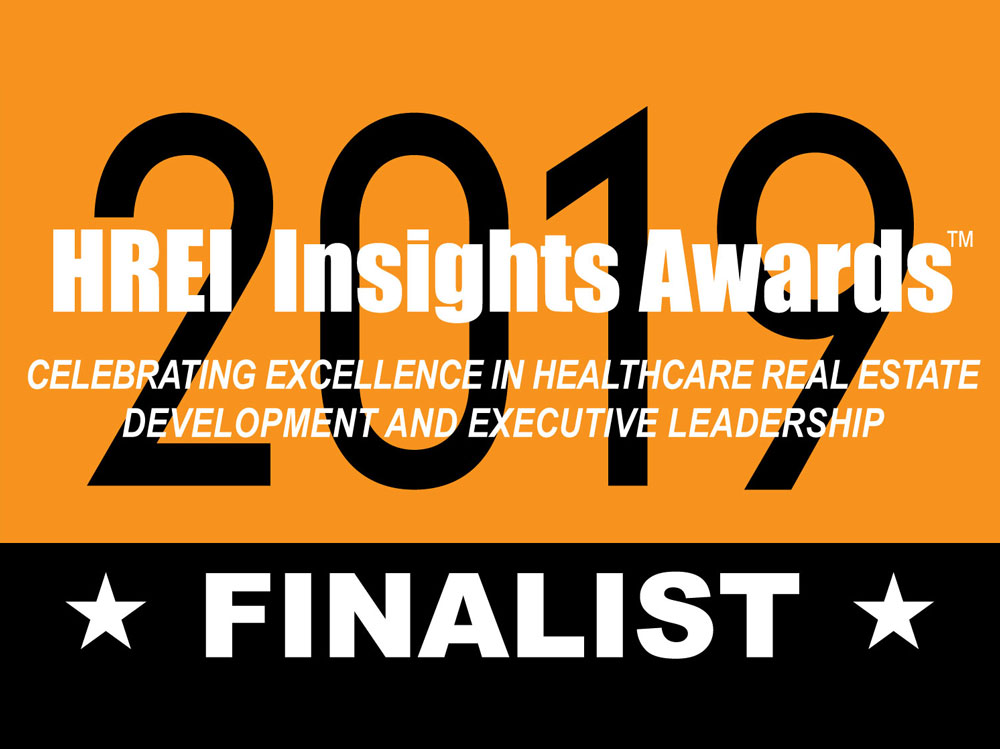 Realty Trust Group (RTG) is pleased to announce our recent project, the Anna Shaw Children's Institute, has been named a finalist for the 2019 Healthcare Real Estate Insights (HREI) Awards in the category of Best New Medical Office Buildings and Other Outpatient Facilities (50,000 to 99,999 square feet). "The number and quality of the HREI Award nominations grow each year, and there is a fascinating and impressive real estate story behind every nomination," HREI Publisher and Founding Editor Murray W. Wolf says. "It has become increasingly difficult to select Finalists each year as the number of entries has continued to grow, yet we need to choose only a handful of nominees from among so many worthy entries."
RTG represented Hamilton Medical Center ("HMC"), a regional hospital in Dalton, Georgia, on the development of this new facility designed to diagnose and treat children with autism spectrum disorders, attention deficit and other complex developmental challenges.
In December, winners will be announced in each of the nine award categories at a public luncheon ceremony to be held at the GlobeSt Healthcare conference in Scottsdale, Ariz. A full list of honorees can be found here.
The HREI Insights Awards are the first and only national awards dedicated to recognizing excellence in the areas of healthcare real estate development and executive leadership. The Finalists and Winners will be featured in the Nov/Dec 2019 and Jan/Feb 2020 editions of the HREI magazine, the 2020-21 HREI Resource Guide annual directory, on the HREInsights.com website, and in the HREI Weekly E-Newsletter.
About Realty Trust Group
Realty Trust Group, LLC ("RTG") is a healthcare real estate advisory and services firm offering a full-spectrum of real estate services including advisory, development, transactions, operations, and compliance. Since 1998, RTG has helped hospitals, physician groups, and property owners navigate the rapidly changing healthcare industry with growth strategies that gain market leadership as well as enhance patient and physician experiences for better delivery of care.
With over 75 employees, RTG serves clients in over 30 states, manages over 11 million square feet of healthcare assets, has completed over $2 billion in healthcare transaction volume, and was recently ranked among the Top Healthcare Development Companies by Modern Healthcare. RTG has offices in Nashville, Knoxville and Johnson City, TN, Atlanta, GA and Greensboro, NC. For more information about RTG and our innovative healthcare real estate services, visit www.realtytrustgroup.com, Facebook, LinkedIn, Twitter, or call 865.521.0630.