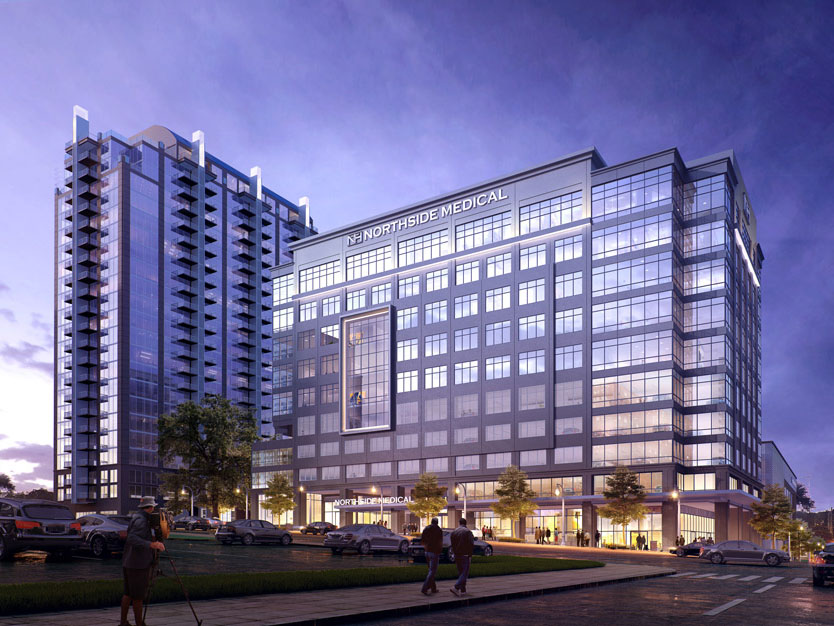 RTG Blog
Realty Trust Group Completes Development and Sale of $83-Million MOB for Northside Hospital To Expand Healthcare Services To Midtown Atlanta
KNOXVILLE, TN / ATLANTA, GA –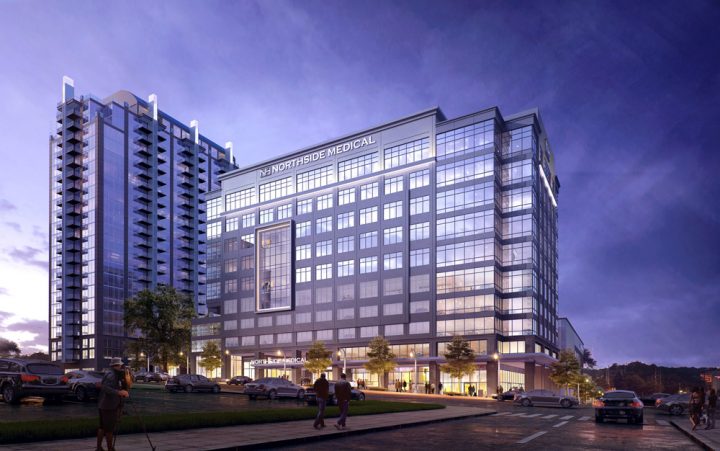 Realty Trust Group recently announced the completion and sale of the 169,000 square-foot Midtown Medical office building, a joint-venture between Northside Hospital and physician investors.
The project supports Northside Hospital's initiative to expand their geographical footprint as part of the growing consumer demand for high-quality, easily accessible patient-centered care in urban community locations. With substantial growth in multifamily residential projects, Midtown Atlanta is a burgeoning community with steadily increasing population and related healthcare needs.
"The Midtown project is a significant milestone for both Northside Hospital and Realty Trust Group," said Joe Krumdieck, SVP of Realty Trust Group and project leader for the initiative. "Above all, it represents Northside's dedication to delivering convenient access to outpatient services for Midtown residents.  We are proud to have supported the successful delivery of the project."
The Midtown medical office building will have a broad spectrum of outpatient services, ranging from primary and urgent care to cardiology, oncology and surgical services.
Enhancing Patient/Physician Interaction
In addition to bringing new services to the Midtown market, the building was designed with an emphasis on the patient and physician experience, including ease of access and high-quality, efficient interactions between patients and physicians. "We surveyed other medical buildings in the area and looked for ways to improve the patient experience – parking, signage, location of services within the building," said Craig Flanagan with Realty Trust Group.
Outpatient Development Strategy
The Midtown project is the latest in a number of strategic development projects RTG has spearheaded for Northside's approximately 3.5 million-square-foot outpatient portfolio supporting the three-hospital health system.
Realty Trust Group supported all phases of the project development, including site selection and assemblage, physician leasing and syndication, and program management services for design and construction of the project. RTG will continue to provide property management services post-closing.
Results

At the time of the sale, the 169,000 square-foot medical office building was 98% leased by the hospital and multiple third-party physicians. The sale reflects the strong demand by institutional investors for premier healthcare real estate assets, especially those in major metropolitan markets.  At a sale price of $491 per square foot, the transaction will likely go down as one of the largest medical office transactions of 2018.
About Realty Trust Group
Realty Trust Group is a healthcare real estate advisory firm offering an integrated service platform including real estate advisory, portfolio management, project delivery and transaction services. With offices in Knoxville, TN, Atlanta, GA, Greensboro, NC, Tampa, FL, and Johnson City, TN, Realty Trust Group serves health systems and physician practices throughout the Southeastern region and across the nation. To learn more about how RTG has supported other leading health systems, view our case studies.
For more information about our medical real estate portfolio services, visit Realty Trust Group at: www.realtytrustgroup.com, on LinkedIn, on Twitter, or call 865.521.0630.