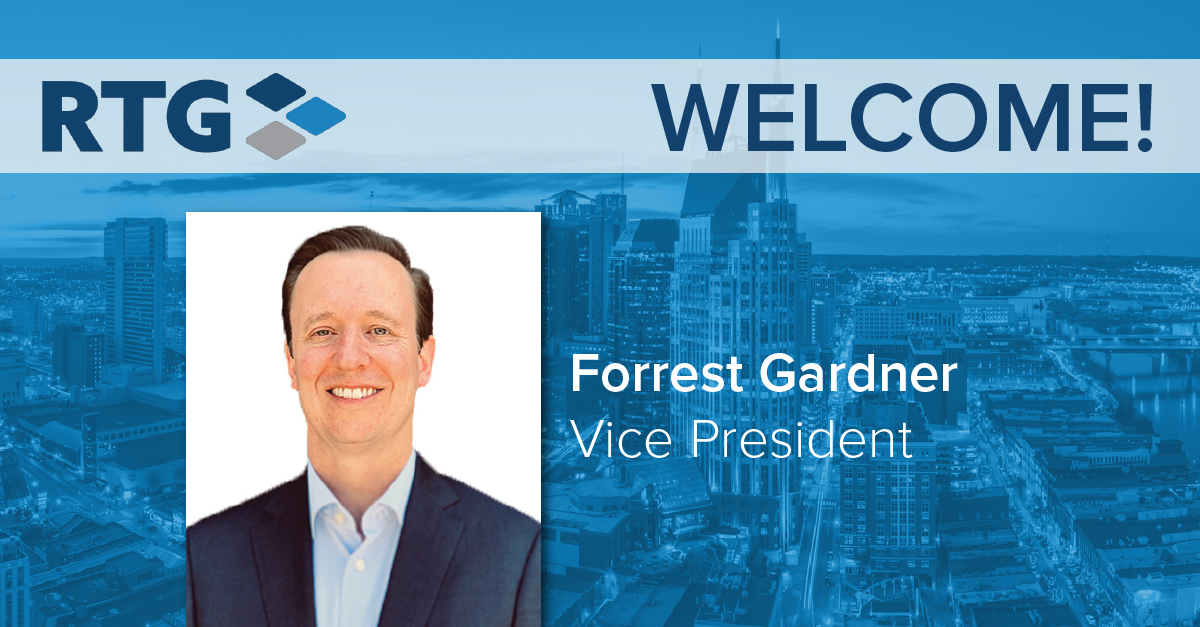 Realty Trust Group (RTG), recently ranked as the sixth-leading national healthcare real estate development firm by Modern Healthcare, announces the opening of a new office location in Nashville, Tennessee. The opening of this office significantly expands the firm's depth and breadth of services for current and future clients in the Nashville area.
Greg Gheen, RTG Founder and President, said, "Nashville is a major hub of the U.S. healthcare market, and demographic trends are continuing to show strong population growth in the Southeast. We already serve clients in and around Nashville, so this expansion is a key part of our strategic growth plans for the next twenty years."
The new office location in Nashville will be led by healthcare real estate industry veteran Forrest Gardner, who joins RTG as Vice President. Gheen added, "Forrest Gardner has extensive experience with healthcare real estate operations and transactions, and he has a keen understanding of the greater Nashville region that will help drive our growth. His outstanding analytical and project management skills are in line with our elite standards that enable us to provide smart healthcare real estate solutions for even the most complex challenges."
Gardner has more than twenty years of progressively responsible experience in healthcare real estate mergers and acquisitions, financial operations, due diligence, and audit functions in public company and start-up settings. Most recently, Gardner served as Senior Vice President with MedEquities, overseeing their real estate and mortgage loan portfolio, and was the lead underwriter for the first $500 million of transactions. He also served as Chief Financial Officer at Radiation Oncology Services of America, Inc., and as VP of Finance at Renal Care Group, Inc.
RTG's Nashville office opens June 3, 2019, at 215 Centerview Drive, Suite 330, in Brentwood, TN. The new location joins existing RTG offices in Knoxville, TN, Atlanta, GA, Greensboro, NC, and Johnson City, TN.
About Realty Trust Group
Since 1998, RTG has helped hospitals, physician groups, and property owners navigate the rapidly changing healthcare industry with growth strategies that gain market leadership as well as enhance patient and physician experiences for better delivery of care. With full-spectrum services including advisory, development, transactions, operations, and compliance, RTG is consistently listed as a leading developer of healthcare facilities and was named one of the "Top 6 Development Companies" by Modern Healthcare in 2019.
The RTG service delivery commitment is based on extensive healthcare real estate experience and a proven track record in delivering results for clients in an independent, objective and thorough manner.
Serving clients in over 30 states with 11 million square feet of assets under management, and over $2 billion in completed healthcare transaction volume, RTG has offices in Nashville, Knoxville and Johnson City, TN, Atlanta, GA and Greensboro, NC. For more information about RTG's full-spectrum healthcare real estate portfolio services, visit www.realtytrustgroup.com, Facebook, LinkedIn, Twitter, or call 865.521.0630.