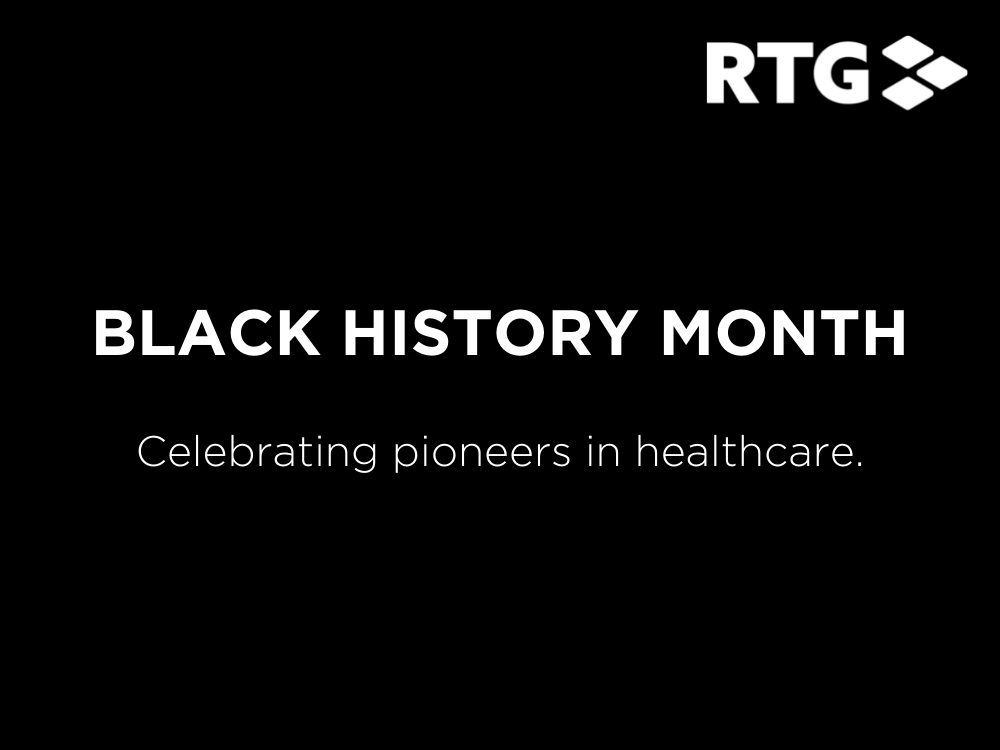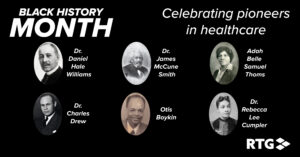 In celebration of Black History Month, Realty Trust Group ("RTG") has been profiling African American pioneers in healthcare. These healthcare champions not only helped advance the course of healthcare but also race relations in the United States. The legacy of these pioneers lives on in hospitals, physician offices, universities, research laboratories, and beyond. While there are many persons of color who have profoundly impacted healthcare – too many to count or name – here are six we chose to highlight this month.
James McCune Smith (1813 — 1865)
Dr. James McCune Smith was born into slavery in 1813 and set his sights on becoming a doctor at a young age. Racist admissions practices in the U.S. at the time kept him from attending a school here in the states; however, he attended the University of Glasgow in Scotland and earned his bachelor's, master's, and medical degrees. In 1837, he became the first Black American to earn a medical degree at the young age of 24. Upon returning to New York City, he opened his own medical office and pharmacy making him the first black person in the U.S. with his own practice in addition to owning and operating a pharmacy. Dr. Smith treated both black and white patients in his practice and also served as the chief doctor at the New York City Colored Orphan Asylum.
Rebecca Lee Crumpler (1831–1895)
In 1864, Dr. Rebecca Lee Crumpler became the first Black woman to earn a medical degree in the U.S. graduating from the New England Female Medical College. Later that year she opened a medical practice in Boston and following the Civil War moved to Richmond where she continued to practice medicine. She is also known as one of the first female authors, publishing A Book of Medical Discourses in 1883 chronicling her work both as a nurse and physician with a drive to relieve the suffering of others. 
Charles Drew (1904-1950)
Dr. Charles Richard Drew's doctoral research explored techniques for blood banking and transfusions. Known as the "Father of the Blood Bank", Drew is credited with discovering a method for long-term storage of blood plasma and establishing the first large-scale blood bank as a result of his research. His blood preservation techniques were used to deliver much-needed plasma to England during World War II saving countless lives. He also led the first American Red Cross mobile blood bank yet ultimately resigned from the American Red Cross due to their policy of segregating blood by race. 
Dr. Drew's true passion was surgery and he served as chairman of the department of surgery and chief of surgery at Freedman's Hospital in Washington, D.C., now known as Howard University Hospital. He also found joy in supporting other African Americans pursuing careers in medicine.
Otis Boykin (1920-1982)
Born in Dallas, Texas in 1920, Otis Boykin graduated from Fisk University in 1941. After working as a laboratory assistant, he opened his own company, Boykin-Fruth Inc. around 1945, He went on to pursue graduate studies at the Illinois Institute of Technology in 1946 but withdrew the following year as he could not afford tuition. With a special interest in the emerging field of electronics, Otis Boykin went on to patent 28 electronic devices throughout his career. Perhaps his best-known invention was that of precision improvements to the pacemaker, utilizing electrical impulses to help maintain a regular heartbeat. His work with electrical resistors was incorporated into a number of products including guided missiles, IBM computers, televisions, and radios. 
Daniel Hale Williams (1856-1931)
Regarded as the first African American cardiologist, Daniel Hale Williams began working as a surgeon in 1884 in Chicago. Due to discriminatory practices at the time, hospitals barred black doctors from working on staff; therefore, Dr. Williams opened the nation's first black-owned interracial hospital, Provident Hospital and Training School for Nurses. In 1893 at Provident, a Chicago man was nearly stabbed to death and underwent the first documented open-heart surgery in the world. This surgery, performed by Dr. Williams, repaired the man's pericardium. 
Later in his career, Williams served as chief surgeon at Freedmen's Hospital in Washington, D.C. which provided care to former slaves. Williams is also known as the co-founder of the National Medical Association and became the first black physician admitted to the American College of Surgeons.
 Adah Belle Samuels Thoms (1870-1943)
Adah Belle Samuels Thoms was co-founder of the National Association of Colored Graduate Nurses.  She fought tirelessly for equal employment opportunities for fellow African Americans in the American Red Cross and U.S. Army Nurse Corps. In response to her civil rights work and Black feminist activism, Thomas was one of the first nurses ever to be inducted into the American Nurses Hall of Fame.
The work of these African American pioneers has improved the health of millions around the world. We are grateful for their contributions and have enjoyed placing the spotlight on them this month in celebration of Black History Month.