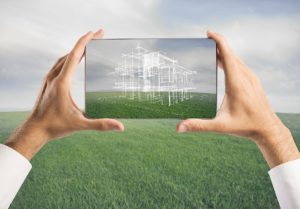 As healthcare providers forecast their long-term goals and strategies, real estate will inherently be a part of the discussion. Real estate development, in many cases, will likely be a key piece in developing this long-term strategy. The real estate development process is a time and capital-intensive process that should be given special consideration. Choosing the right healthcare real estate development partner is a key component to this process. Five key considerations to include during this process of choosing a real estate developer are the developer's healthcare expertise, financial health, management team, speed to market, and ongoing operations capabilities.
Identifying a pool of healthcare real estate developers to choose from with appropriate industry experience and expertise is paramount. There are nuances to healthcare real estate development that will distinguish experienced healthcare developers from others in the field.  These include considerations regarding the base building design and special approvals such as Certificates of Need (CON's) and other regulatory approval requirements. The financial health of the developer is also important. Healthcare real estate developers carry the cost of land ownership and are often obligated to pay upfront costs related to the development. If these costs exceed the budget, other parts of the project could suffer if the healthcare real estate developer is not properly financed.
The real estate developer's management team is another key consideration when selecting a healthcare real estate developer. The management team will run the development process and it is imperative that they provide a listing of their preferred architects, engineers, and subcontractors. A full understanding of the development team is important. This team will help dictate the speed to market and ensure that the project is delivered in the agreed-upon timeline. Once the project is delivered, the on-going operations team will determine the long-term success of the development. It is also imperative to understand all parties long-term interest and goals as it relates to the development.
RTG's team of experienced healthcare real estate advisors brings healthcare and real estate expertise together to serve as an integrated partner in your healthcare development experience, acting as an extension of your existing resources, and as an independent and objective advisor to your organization. The healthcare development environment is continually changing, and the corresponding implications can be challenging for any physician group, hospital, or health system. Through RTG's extensive development experience and integrative approach to understanding our client's goals, we strive to bring significant value to healthcare providers through their real estate. Visit our Innovation Center to find our best practice paper "5 Considerations when Choosing a Healthcare Real Estate Developer" and information on other related topics.